'Rachael Vs. Guy Kids Cook-Off' Cast Is Full of Crazy Talented Young Chefs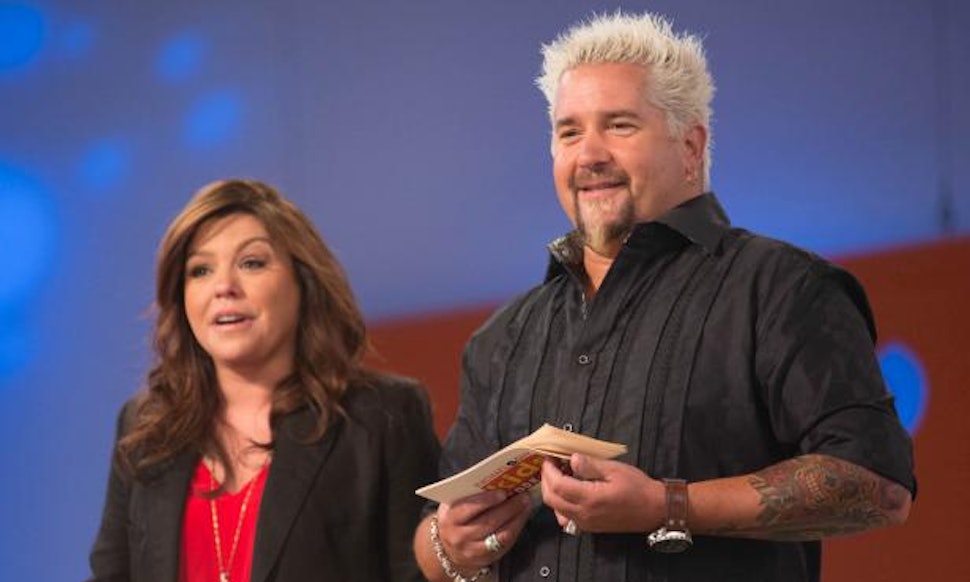 From the ages of nine to 12, I was too busy stuffing my face with snacks and watching shows that were probably inappropriate for me to actually do something productive. The eight contestants on Season 2 of Rachael vs. Guy Kids Cook-Off , however, have already achieved great culinary success at their young ages. From winning nationwide cooking challenges and meeting the First Lady to owning and knowing how to expertly use a charcoal grill, these young kids are truly the next culinary stars. It's exciting to think we could be eating at their restaurants one day.
For now, they'll have to settle with a pretty great prize that will definitely put them on their way to becoming the next great chef in the digital age: The winner of Rachael vs. Guy Kids Cook-Off will receive their own cooking web series on foodnetwork.com. Not too shabby for a kid. Let's meet these young hopefuls that will make us feel incredibly lazy.
Image: Food Network
Finn Skerlj — The Youngster
At the age of nine, Finn is the youngest contestant on Season 2 of Rachael vs. Guy. This kid from Massachusetts has a pretty adorable motto for cooking: "Food is always better when there's a mess." I hope that's true because my kitchen is a disaster.
Image: Food Network
Gibson Borelli — Guy Fieri In Training
Not only does this outspoken 11-year-old from New Jersey cook all of the big meals in his household, he also prepares the menu, shops, and plates the dishes pretty much by himself. His idol is Guy Fieri, he excels in knife skills, and he's not shy in admitting that he is the next child prodigy of cooking.
Image: Food Network
Amber Kelley — A More Bubbly Rachael Ray
This ridiculously bubbly 11-year-old living in Washington has already shown her culinary prowess by winning the Healthy Lunchtime Challenge and getting to meet First Lady Michelle Obama as a reward. She also has her own online cooking show and an impressive love for teaching kids healthy eating habits.
Image: Food Network
Helen Wilson — The Artsy One
This 12-year-old Nebraska native definitely stands out from the show's other contestants. She dyes her hair different colors, enjoys painting and other visual art endeavors, and her cooking is pretty spot-on. This self-proclaimed perfectionist also likes to cook what she kills, which normally would scare the crap out of me, but I still like Helen.
Image: Food Network
Madison Grant — The Fusion Chef
Not only can this 11-year-old Chicago kid cook Southern-style meals complete with many different kinds of seafood, she's also an Asian cooking aficionado. If she can show me how to combine the two, she'd be my pick to win hands down.
Image: Food Network
Sean Lew — The Showy One
Not only does this 12-year-old California native want to be the head chef of his own kitchen, he wants to create a new web series called "The Dancing Chef" where he'll teach the world to cook and dance (thankfully not at the same time). This hyper chef's knife skills are incredible and his signature dish, roast lamp chops, is impressive.
Image: Food Network
Luis Ortega — The Perfectionist
This 11-year-old Brooklyn native says he can cook most kinds of international dishes and I believe him. His presence gives off maturity and a desire to make everything he cooks perfect, which is really something when you consider that just a few years ago, most kids his age could barely color inside the lines of a coloring book.
Image: Food Network
Lauren Zilberman — The Old Soul
When a 12-year-old says Justin Bieber and One Direction are disgusting, I take notice. When a 12-year-old says she can make stuffed crepes with chicken, feta. and tomatoes, I get hungry. This girl is one to watch for sure.
Image: Food Network