Nicholas Sparks' TV Project Sounds Very Promising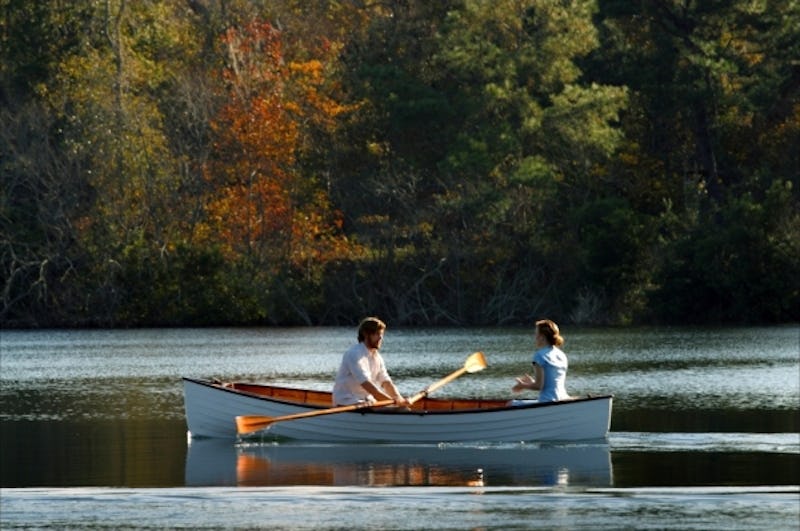 Author Nicholas Sparks may have built a career on his romance novels, but it seems that the author is turning to a different medium in order to tell his stories. Lifetime has just picked up a new television pilot from the author that is sure to make fans of The Notebook tune in. According to reports, Nicholas Sparks will executive produce Deliverance Creek , a two-hour telepic set in the time period just after the end of the Civil War. The movie will focus on Belle Barlow, a woman who becomes an outlaw when a corrupt bank takes her family's land. The movie will act as a backdoor pilot to an hour-long drama series.
This is major news for Lifetime, a network which has been bringing in more and more original scripted programming with series like The Client List and Devious Maids, which was recently renewed for a second season. With the number of fans that Nicholas Sparks has — eight of his bestsellers have been turned into films — it's a good move for the network and could very well solidify themselves in the original drama game.
Though this is new territory for Sparks in terms of medium, the premise of Deliverance Creek seems very Sparks in nature. A strong female lead who ends up as an outsider due to circumstance? Seems a lot like Sparks' novels Safe Haven and The Last Song. Plus, the period piece rings of The Notebook, which featured plenty of flashbacks to the main couple's days during World War II, and in addition to the novel and film capturing an epic romance, it also captured a specific time period in America's history, just as Deliverance Creek promises to do.
Whether we'll be seeing any stamp of Sparks' signature romance is still speculation, but it's highly likely that Belle Barlow will receive a love interest during some point in this series — it's just the Sparks way.