This 'Mean Girls' Reunion Is the Best Yet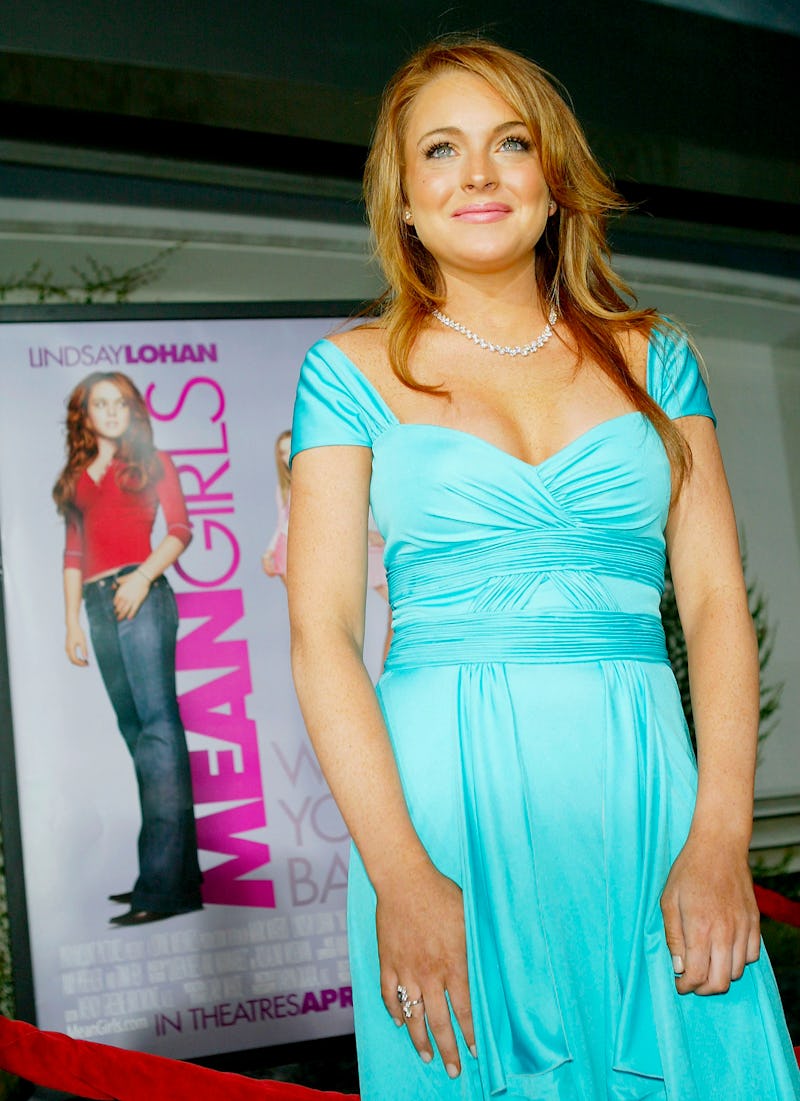 Kevin Winter/Getty Images Entertainment/Getty Images
Our lives have all been blessed recently with tons of Mean Girls reunion-type photos. Nothing official, unfortunately, but there have been a ton of selfies from various cast members on their respective Instagrams, which is close enough! Beggars can't be choosers, etc. Besides, we don't need an official reunion (right now), because I have the biggest one yet. The selfie to rule them all, if you will. And that's saying something, because the last one, featuring none other than Janis Ian, Damian, and Mrs. George — I mean, Lizzy Caplan, Daniel Franzese, and Amy Poehler — was pretty damn great. But this one, featuring Lindsay Lohan and Tina Fey of Mean Girls reuniting, truly takes the cake. It's Cady and Ms. Norbury!
The selfie of Fey and Lohan, which was posted by Lohan herself on Instagram, is captioned the following: "Lovely running into an inspiring, funny, beautiful old friend!!!! #tinafey." Ugh, who else is suddenly feeling the need to rewatch Mean Girls for, like, the billionth time?
In honor of the film's 10-year anniversary, the stars have managed to link up for a few mini-reunions over the past few months. Lindsay Lohan took a few selfies with Daniel Franzese when she was living in NYC, and Kevin G himself, Rajiv Surendra, joined in on one occasion as well.
OK, I know I literally just said we don't need an official reunion because we have this photo, but I take that back: We need one, and we need one now.
Image: Lindsay Lohan/Instagram