4 New Ways To Style Chambray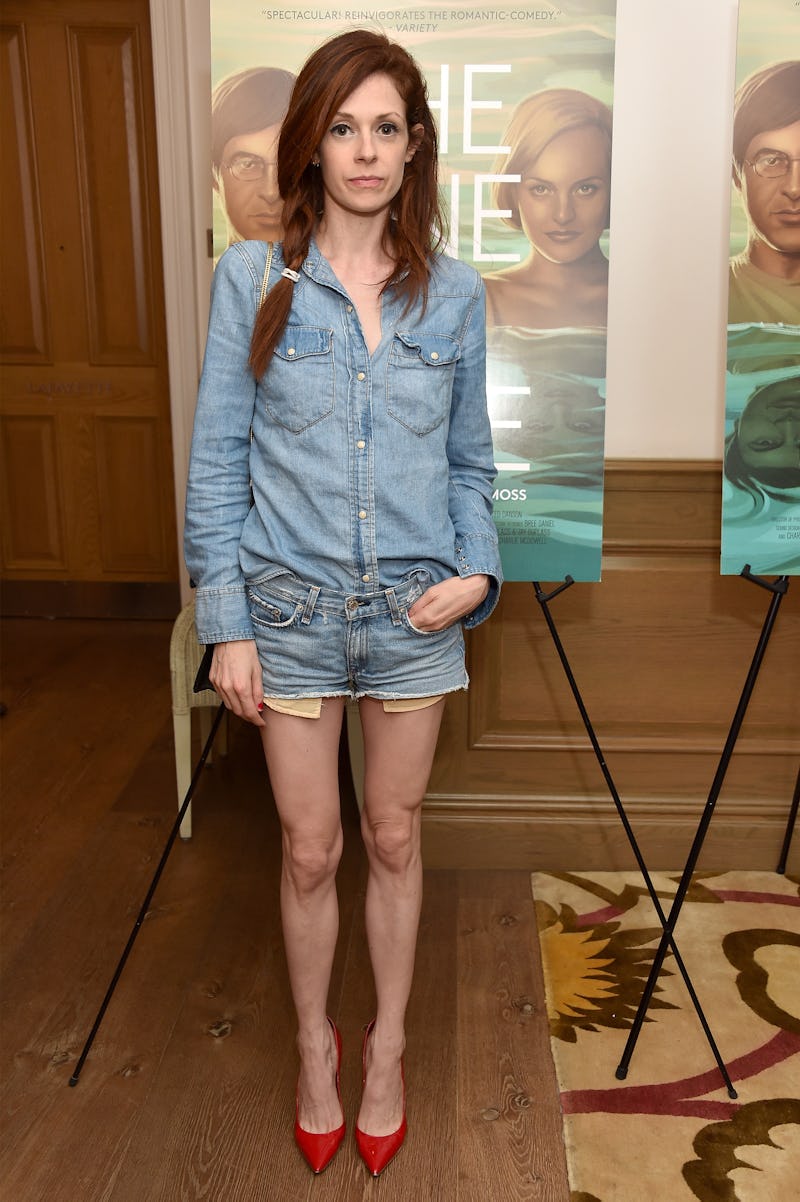 Dimitrios Kambouris/Getty Images Entertainment/Getty Images
I pull for my chambray pieces more that almost anything else in my closet — and for good reason. Chambray goes with virtually everything, and seamlessly works throughout all four seasons. Sometimes, though, I find myself wearing my chambray items the same ways over and over. In the cooler weather, I like to pair my chambray button-up with black skinny pants and booties. In the summer, I like to throw on my chambray shirt-dress with cute sandals. It always looks great (if I do say so myself), but I tend to get bored easily when I repeat the same outfits too often.
I made it my personal mission to come up with some new ways to wear chambray, and also browsed through some celebrity and Pinterest photos for inspiration. The possibilities really are endless, and the more research I did, the more I found a chambray shirt is basically equivalent to a plain white T-shirt. If you've hesitated in purchasing a chambray item because you're not sure what to wear it with, trust me — you can't mess this up.
Here's a few ideas to get you started, or to re-inspire your current chambray styling:
1. Wear it with a bright pop of color
Is this not the definition of casual chic? Chambray, check. Brightly colored jeans, check. Hair up in a bun, cute flats, and stylish sunnies — check times three. Girlfriend is killing it, and I'm making a mental note to copy this outfit ASAP.
2. Wear chambray pants, because why not?
Not gonna lie, I felt so cool in these. They are beyond comfortable and so much easier than walking around the city in restricting skinny jeans. I paired them with a black top that I tied to give it a cropped effect and my favorite open-toed summer booties that are seriously just as comfortable as sneakers. Say hello to my new go-to weekend uniform.
3. With a really dramatic skirt & accessories
I loooove unexpected fashion. A chambray shirt paired with a long, flow-y maxi skirt, strappy black heels, and a statement clutch is such a cool way to rock a classic piece.
4. With bright lipstick, because it changes everything
The good thing about a chambray shirt? Blue looks good on pretty much everyone. You know what else looks good on pretty much everyone? LIPSTICK. A bright shade really pops against a chambray top, and makes your outfit feel just a liiittle more glamorous.
How do you style your chambray pieces? Tweet me (@thebloginista) and let me know!
Images: Alexandra Kozinski, Xoxonix, Alexandra Kozinski