DACA Reform Turns One, Here's Why You Should Care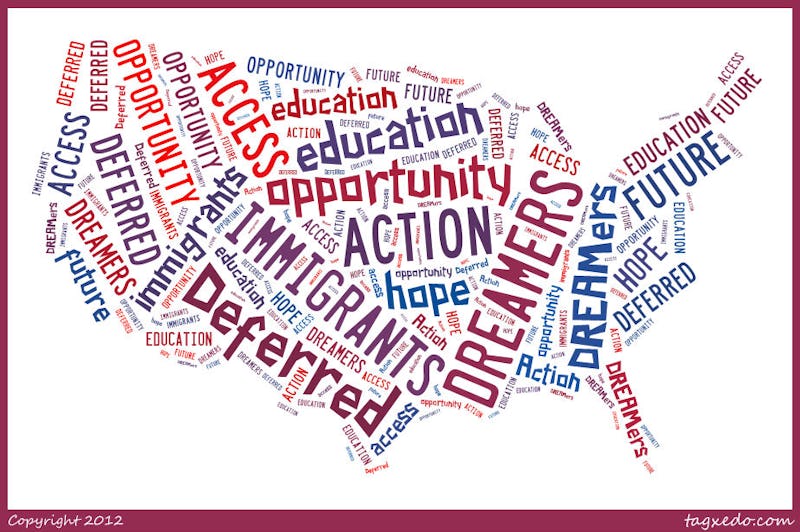 A year ago today, the Deferred Action for Childhood Arrivals (DACA) was implemented. DACA is our country's half-decent approach to immigration reform for "the estimated 1.6 million undocumented immigrant youth living in the the U.S."
As the Department For Homeland Security puts it, with the implementation of DACA, "certain people who came to the United States as children and meet several key guidelines may request consideration of deferred action for a period of two years, subject to renewal, and would then be eligible for work authorization."
Yesterday, The Brookings Institute released a report (complete with nifty interactive graphs) with startling facts about the legislation.
In honor of the anniversary, here are a few key stats we found interesting about DACA:
1. Since DACA's arrival, more than half a million people have applied for eligibility.
Of that half-million, 72 percent have been approved for the program, and one percent have been denied.
A 72 percent approval rating isn't awful, and according to Brookings, the majority of the remaining applications are still under review.
2. Most of the applicants are from Latin America. The majority are from Mexico.
Here's the breakdown:
3. There are a fairly even number of female and male applicants.
Approximately 51 percent of DACA applicants are female, and 49 percent are male. Female applicants are slightly older than male applicants, with an the average age of 20.8 compared to 20.3 for males.
Check out the rest of the report here.
Image: Tagxedo.com