Tweet For A Fashion Show YOU Control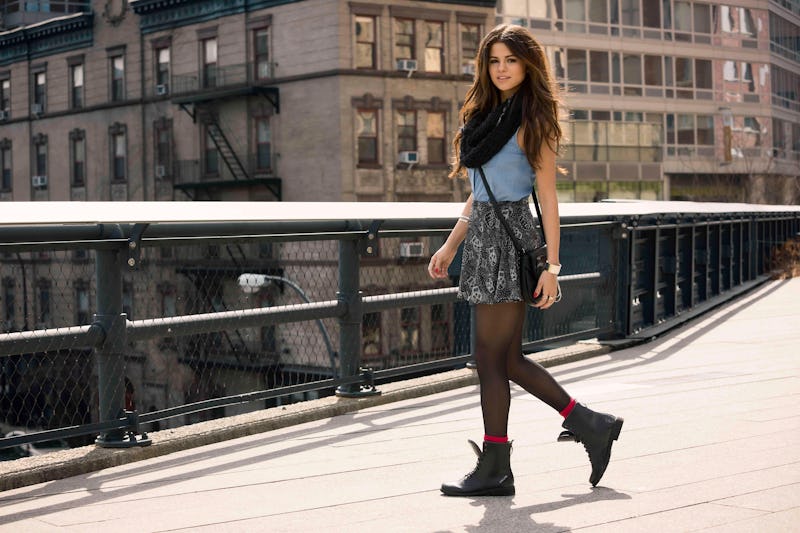 Twitter is a powerful social media tool and come September 3, tweets will power a fashion show for the first time ever. The adidas NEO Label and Selena Gomez launch the first tweet structured fashion show for teens. So, um, what does that mean exactly? Well, using a voting mechanism available on Twitter, teens will curate the adidas NEO Fall/Winter runway show during New York Fashion Week.
The activation is launching Thursday and the label's style icon, Gomez, posted a video today to celebrate the launch. In the video Gomez states, "You are in control, this is your fashion show – so you decide everything. This is a NEO fashion show entirely styled by you." Adidas is asking teens to post photos of their home cities using #NEOrunway, and these photos will then be incorporated into the design of the show during NYFW.
Even cooler? Anyone who participates will also be able to vote on the hair, makeup, music, and even styling the looks that will make their way down the catwalk. Basically you'll get to pick what Selena Gomez wears for a day. Awesome.
"We wanted to create the most authentic and relevant fashion show for teens and what better way than having the teens create the show? We are handing over the control of the event to our NEOLovers and are excited to see what they create for the #NEOrunway," Claire Midwood, Vice President of adidas NEO Label, said.
I'm sure NEO lovers everywhere are counting down the days till they can see their ideas come to life in the form of a fashion show. New York Fashion Week just got so much hipper.
Image and Video: Courtesy Adidas NEO