A First Look at 'The Mindy Project' Season 3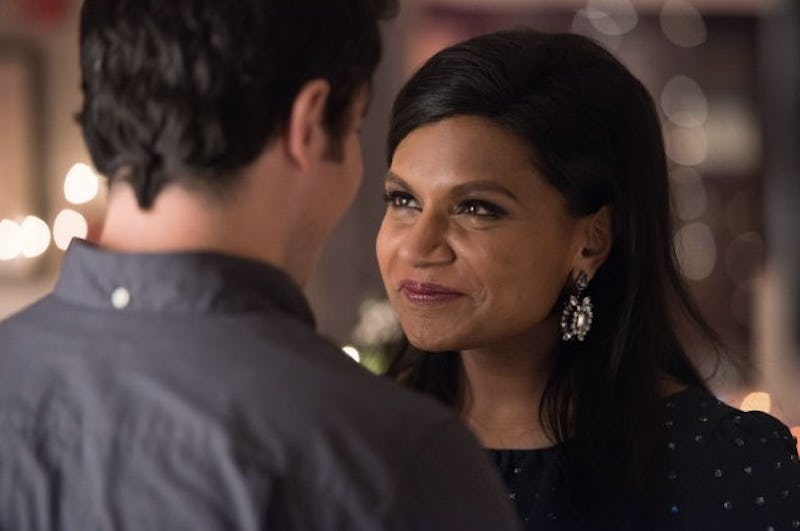 The Season 2 finale of The Mindy Project culminated in Mindy and Danny's will-they-or-won't-they finally coming to a conclusion. Now, we've got The Mindy Project 's Season 3 promo to look over, and in case you were worried, Danny and Mindy are definitely still in the "will" category. And they seem to be figuring out some kind of sexual balancing act.
It's easy to forget, when one is rooting for a pair of people to get their emotional shit together and become a TV couple for the ages, that there are vast personality differences that actually separate the characters. As such, this promo shows that Danny and Mindy have a lot to work out as they navigate their new commitment to each other. First up seems to be sex. Next up could very possibly be each other's exes, as Mindy Kaling teased on her Facebook a few weeks back.
The Mindy Project has to deal with the challenge of keeping the show interesting and dynamic after their will-they-won't-they, well, does, and I hope they rise to the occasion. Parks and Rec has done a damn good job keeping things up to par after giving Leslie Knope what she wanted romantically. Whereas New Girl, for example, struggled a little bit when Nick and Jess together, and you kinda got the sense that they knew it.
The new Mindy Project promo's got me psyched, though, because romantic comedies don't have to end when the couple decides to be together, and I'm confident they'll figure this one out.
Just look at Kaling's teasers! This is gonna be a great season:
Images: Fox; Mindy Kaling/Facebook