Watch This Before You Talk To A Child Star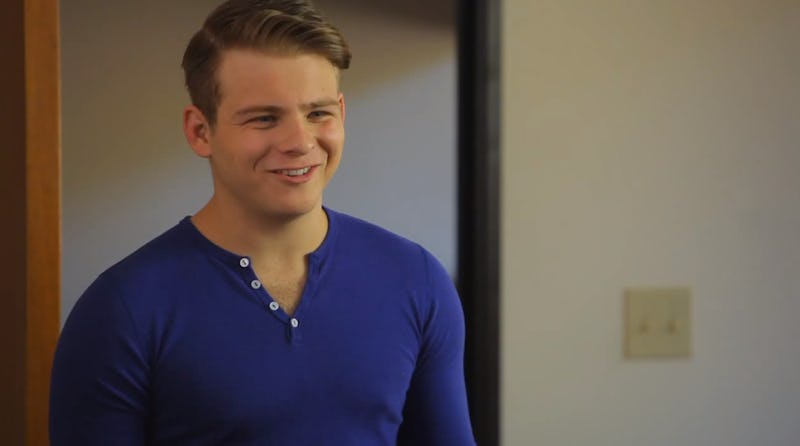 It's a pretty accepted fact in our society that becoming famous when you're really young can have some pretty out-there side effects. We've all seen the more tragic unfolding of that story — but what happens when a child star grows up relatively well-adjusted and relatively un-famous? Jonathan Lipnicki's "You Used To Be Cute" is addressing that in a great way.
You might recognize Lipnicki as one of the chief cute kids of the '90s — most specifically movies like Jerry Maguire, Stuart Little, and The Little Vampire . This video finds Lipnicki knocking it out of the park in a romantic audition, only to be bombarded with questions about his non-existent drug problems and long-standing demons. It's no doubt a problem fellow former child stars like Haley Joel Osment (Sixth Sense) and Mara Wilson (Matilda, Mrs. Doubtfire) understand — the kind of confused back-handed compliments, the misquoting of their movies, the freedom people feel to comment on how well they've aged since they were starring in big movies.
Life's gotta be weird for a child star who's no longer a child — but Lipnicki's rebuttal to it all's pretty damn great. "Yeah, guys from prison still send me fan mail, but I'm just a normal white kid from the suburbs." Preach?
Image: You Used To Be Cute