You'll Love Her Steve Madden Collaboration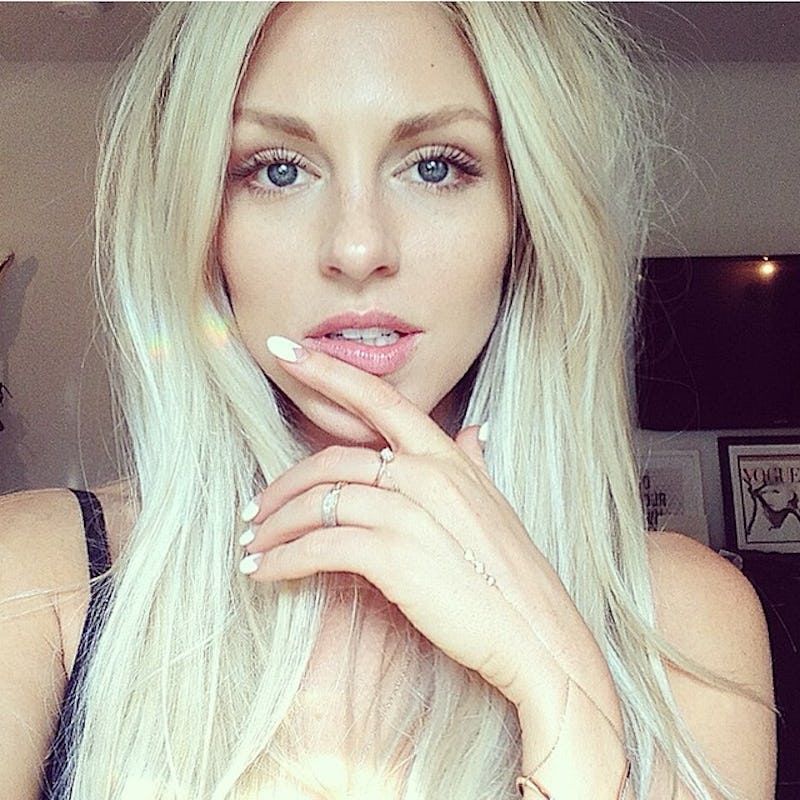 Still not taking fashion bloggers seriously? Well it's about time you start, because they're aiming to infiltrate your closet. Soon you'll be wearing nothing but blogger-designed wares and then you'll feel silly for refusing to acknowledge their prowess as businesspeople. The latest blogger/brand collaboration to keep on your radar? Peace Love Shea for Steve Madden, a shoe collection that proves Shea Marie can do a whole lot more than put together an outfit.
The range represents a perfect array of fall shoes, with seven pairs covering a wide variety of styles, from thigh-high boots to studded sneakers. "I love shoes that make an outfit, " Marie told Harper's Bazaar. "I live in California, so I love being able to wear a tee, jeans, and a really cool pair of shoes." The Steve Madden collection was clearly designed with this directive in mind — these shoes make a statement.
Marie's collection is very Steve Madden (picture towering heels and edgy details that would probably make your grandmother blush) but also very Peace Love Shea. They're certainly sexy, but there's a quirky, playful side to the line. My personal favorite pair is the Tstudio, a thick-heeled ankle boot available in oxblood (my personally declared Color of Fall) that I'd love to wear with skinny jeans and oversized sweaters until the soles fell off. The Tventura loafer comes in at a close second.
Shea Marie, looking fab at an old-timey diner
Steve Madden's sales have been declining over the past few months and so it's good to see the brand engaging with a popular blogger as a way to attract customers. After all, Steve Madden has long been beloved by suburban wannabe fashionistas (myself included) and is a great place to find trendy, well-made shoes at reasonable price points. I'd hate to see the company fail to modernize.
Want some peace, love, and Shea all your own? The collection is available for pre order at stevemadden.com with prices between $150 and $230. Get your California cool-girl on without ever leaving home.
Images: peaceloveshea/Instagram, Steve Madden