Lisa Robin Kelly of 'That '70s Show' Dies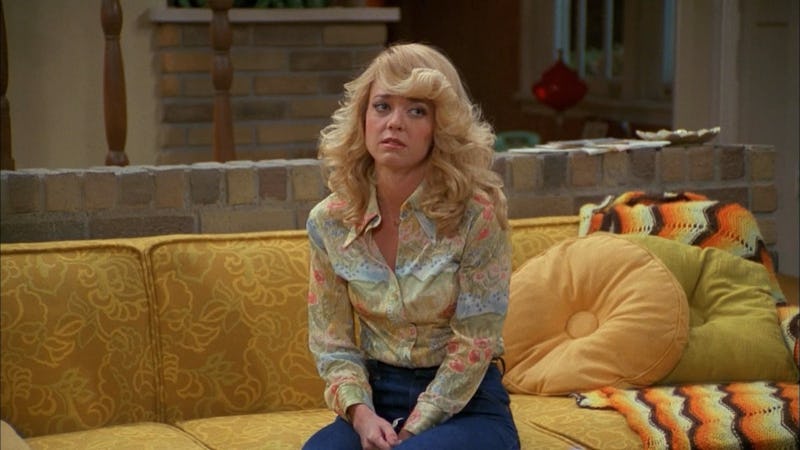 Lisa Robin Kelly, who gained fame as Laurie on That '70s Show, died on Thursday, August 15, while at a California rehab center. The actress, who had a recurring role on the hit Fox show, passed away in her sleep.
Kelly, who had battled alcohol issues for years, had voluntarily checked herself into the rehab facility for treatment earlier this week, according to her agent. In June, she was arrested for a suspected DUI, the last in a series of legal issues over the past few years for the actress.
"She had been fighting demons for a while and finally lost her battle," her agent told TMZ .Kelly was brought to the rehab center on Monday by her current boyfriend, and went into cardiac arrest on Wednesday night. When she was discovered by emergency responders, she was found to have needle marks on her arms. Yet, her boyfriend told TMZ that the needle marks were from a nurse's attempts to draw blood from Kelly during an alcohol-induced hospital visit over the weekend.
According to TMZ, the boyfriend blames Kelly's ex-husband, Robert Gilliam, for her need for rehab; Gilliam served 35 days in jail after being convicted of domestic abuse in July.
Kelly began her acting career in 1992, with an episode of Married ... With Children. She spent the next few years appearing in several other popular shows, including The X-Files, Murphy Brown, and Days of our Lives. In 1998, she began starring on That '70s Show, playing the promiscuous, manipulative sister of Eric (Topher Grace). She left the show after five years, and her character was replaced with a different actress in the sixth season.
After leaving the series, Kelly acted in two short films, but her career was derailed due to legal troubles. In 2010, she was arrested for a DUI, and was sentenced to 12 months probation. Two years later, she was arrested for injuring a spouse, and was released on bail. After denying the claim, charges were dropped. Later that year, police arrested Kelly and then-husband Gilliam, charging both with assault.
Image: Fox