Victoria Had a Medical Scare in the 'BB16' House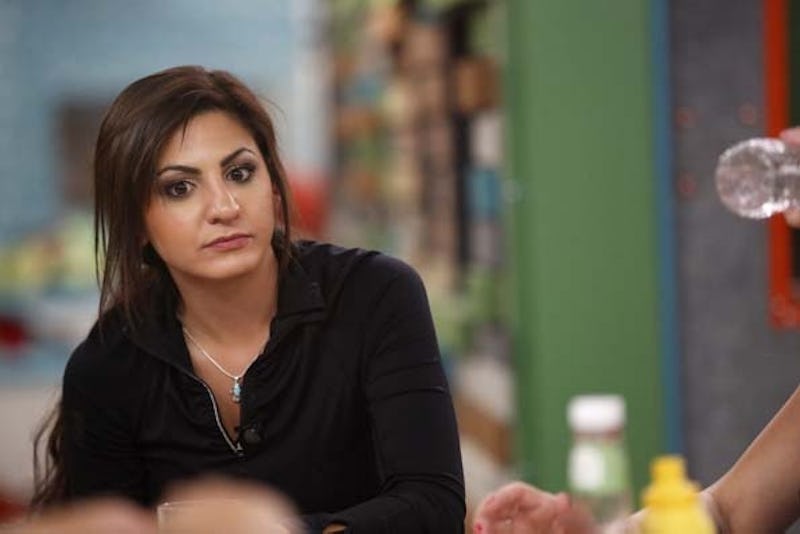 The past week on Big Brother was so eventful that some of the houseguests couldn't handle all of the changes. On Saturday morning, the Big Brother house was shaken up when Victoria suffered from a medical emergency and had to be cared for by a nurse. And although the feeds were cut while Victoria was taken care of, since they've been back and Victoria is back in the house, we can assume she is back to good health.
So what exactly happened to Victoria? For the past week, she has been complaining about her wisdom teeth growing in, and it seems Saturday morning was the worst of the pain. Nicole was doing her makeup in the mirror in the bathroom while Victoria was in the actual bathroom. Nicole sensed that there was something wrong and asked Victoria if she was okay, and opened the bathroom door to find Victoria on the floor. According to Big Brother Daily, this is how the scary situation went down.
Nicole- Oh God, are you okay? Victoria- No.Nicole- What's wrong? What doesn't feel good? Oh my God, you are so sweaty.Victoria- I know.Nicole- Okay I'm going to go get help. Okay? Hey Derrick. Derrick.Derrick- Yeah? (As he rushed to the bathroom).Nicole- We need to get help for Victoria.
It sounds scary, but before 2 p.m., Victoria was back in the house and explained to everyone what happened. According to her, she almost passed out from the pain of her wisdom teeth coming in, but was given an IV and feels better now. Big Brother told Victoria that because of her incident, it is best for her to sit out the Veto competition if she is selected to play, which is definitely a huge hindrance in her game play since she could be put on the block, but it is best for her to take care of her health first and foremost.
This isn't the first time that the Big Brother house has had to deal with a medical emergency. In Season 9, there was a double medical emergency at the same time! While houseguest Allison had an allergic reaction and was cared for by a nurse in the Diary Room, Amanda passed out from not getting enough sugar and being hypoglycemic. The nurse rushed to her side after giving Allison an EpiPen and cared for her.
The houseguests let Victoria know that they were worried for her, which in a game that is all about betraying and backstabbing, is refreshing to hear.
It seems that Victoria made a speedy recovery and can return back to her normal game play without her emergency being too much of an interruption.
Images: Cliff Lipson/CBS