Feeling Stressed? 11 Simple Ways to Create a More Relaxing Environment At Home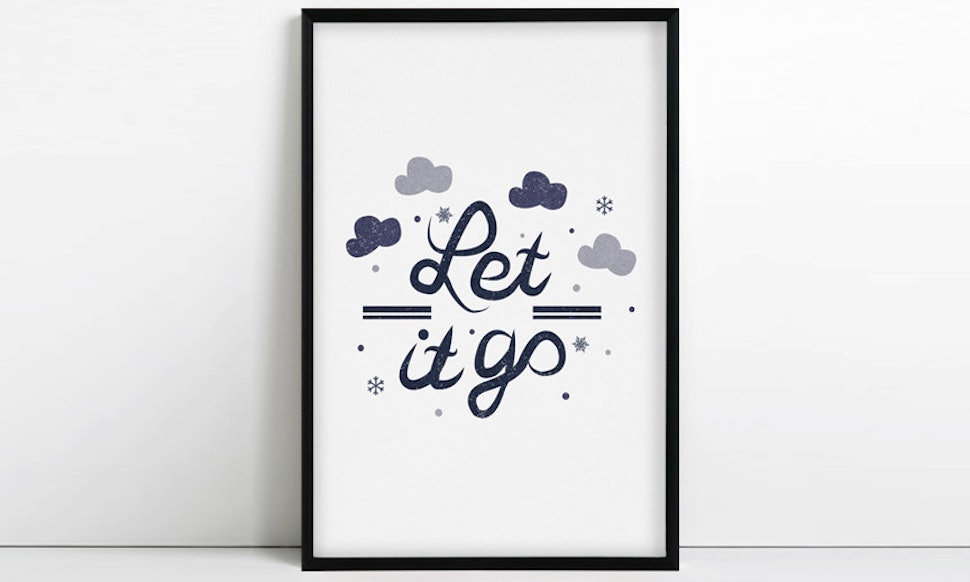 It's ridiculously easy to let yourself get caught up in the stress of everyday life. Whether you're feeling tense from a hectic work day, had an insanely busy day at school, or are feeling anxious about a looming social obligation, we humans tend to forget we are all just molecules and need to calm down. Nothing is so important that you need to pull your hair out. Stress is bad for your body, dude. Take a deep breath.
Of course as I say that, I'm running through a checklist in my head of all the things I still need to do today — and I'm sure most people can relate. While I like to think I've calmed down significantly in the last year, occasionally I still need a simple reminder to just take a moment and relax. Looking to unwind? Here are my tried and true ways of creating a relaxing environment at home to help melt the stress away.
Make Paper Flowers
The easiest way to take your mind off bigger things is to focus on one small task. This paper flower DIY project from A Beautiful Mess is the perfect de-stresser. You can focus on a simple activity and calm down all while creating something pretty.
Image: A Beautiful Mess
Himalayan Salt Lamp
My mom bought me this lamp around the holidays, and at first I was like, "This is so weird and heavy!" But as soon as I turned it on, I couldn't remember how I had ever lived without it. The soft pink light warms up your soul and serves as a beaming reminder to just love the little things.
Himalayan Salt Lamp, $24, Home Depot
Some Things Take Time Print
No matter what you are worried about, remember that some things take time. It's a fact. Rome wasn't built in a day.
Spa Sound Machine
Sound machines may be weird sometimes, but we can all admit that ocean waves are soothing. Don't knock it 'til you've tried it.
Sound machine, $20, Amazon
Goals Board
I have always found it helpful to write everything down. Once I see it on paper, it's usually a little less scary.
Goals board, $34, Etsy
Let It Go Print
Frozen references aside, this sentiment is a good one. Just let it go.
Let it go print, $16, Etsy
Yoga Mat
Yoga can sometimes seem intimidating (you want me to balance on what?!), but in the end, I usually leave feeling calm and centered. I would probably go even more if I had a mat as cute as this one.
Yoga mat, $35, Etsy
Softest Throw Blanket
Sometimes, all you really need is a hug. If a hug is too far away, this soft blanket is the next best thing.
Softest throw blanket, $39, West Elm
Lavender Vanilla Pillow Mist
I truly believe that the best bridge between despair and hope is a good night's rest, and lavender is supposedly helpful for falling asleep.
Pillow mist, $10, Bath & Body Works
Sleepytime Tea
If a pillow mist isn't up your alley, then you can't go wrong with some good old fashioned Sleepytime tea.
Chill Out Spoon
If nothing else works, just curl up with some Ben & Jerry's and chill out.
Chill out spoon, $16, Etsy