The Emmys Changed Their Mode of Playing People Off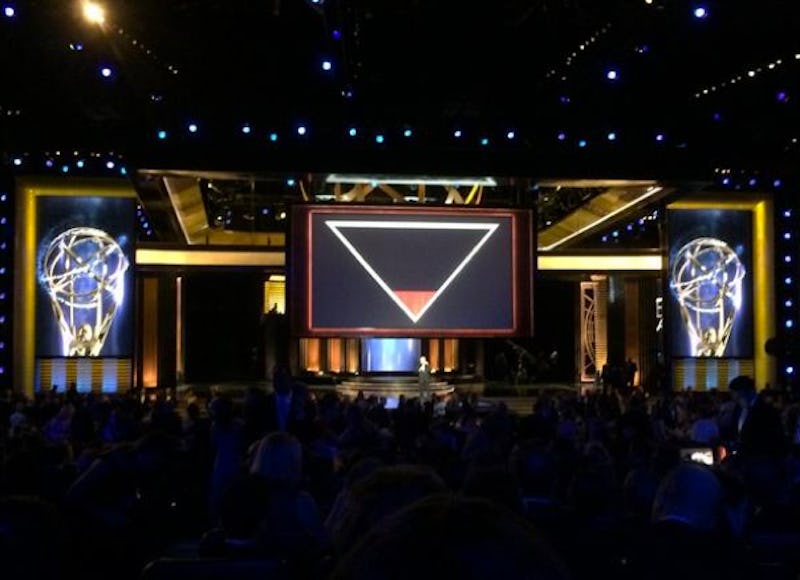 Every major awards show has that awkward moment where a winner goes on just a little too long with their acceptance speech. We get it, Jodie Foster, you're super excited about your long impressive career, but we'd all really like to be in bed by midnight, and you're making this thing run long. Working to combat this, this year's Emmys got a new countdown clock and it's quite different than the tactic from years past.
Winners at the Emmy Awards have traditionally been played off the stage by a combination of the dulcet tones of the orchestra and a giant clock ticking down in front of them. This year, though, that clock's been switched out for a futuristic hourglass, presumably because it's more comfortable for everyone. Entertainment Weekly Senior Editor Danielle Nussbaum tweeted a picture of the new development (below), along with a quote from an unidentified person that suggests this was done due to the jarring nature of the countdown clock.
It's yet to be seen if this change-over will actually result in fewer frazzled scrambles at the end of speeches, but one can certainly hope it'll ease the nerves of both those who venture onstage and those watching from our couches at home.
Image: Meeta Agrawal/Twitter