Ladies & Gents, Meet Your New 'Bachelor'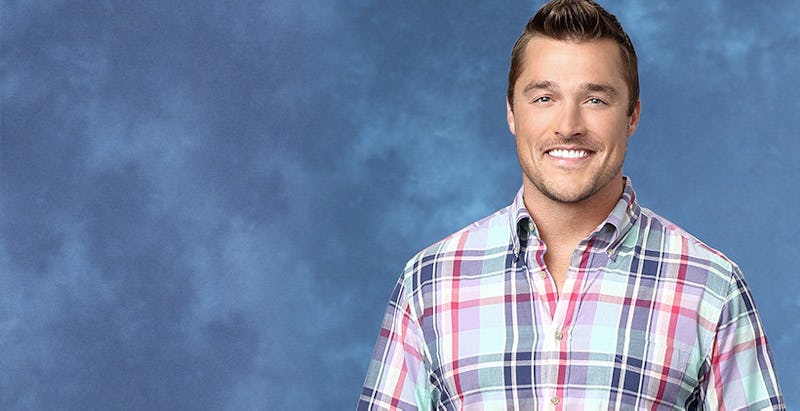 When Chris Harrison didn't name the new bachelor on the finale of The Bachelorette, Bachelor Nation was left with an uneasy feeling. The new Bachelor or Bachelorette is always (well, as of recently, at least) named during the live finale. Personally, I was reminded of the 2000 Presidential Election. We are supposed to know who the president/bachelor is on election/finale night! It made me feel like we were a nation/Bachelor Nation without a leader. Well now, finally, the wait is over. Chris Soules is the next Bachelor, so get ready for a bunch of women to either A) convince themselves Iowa sounds cool, or B) convince Chris that he should try living elsewhere.
Us Weekly confirmed the news just one day after Arie Luyendyk Jr. announced that he was out of the running on Twitter. Arie wrote on Monday, "I'm not the Bachelor, have fun on the farm people," so it was pretty obvious that Chris had been chosen, but now we know for sure that this will be the most boring season of The Bachelor ever.
I'm sorry, you guys, but Chris just wasn't that exciting during Andi's season. Nice guy? Yep! Safe choice after the fiasco that was Juan Pablo Galavis? Absolutely! But interesting, funny, and charismatic enough to carry an entire season? I'm not so sure.
I guess this means that we could all be pleasantly surprised, at least. Unlike with Juan Pablo where everyone went in thinking it would be the best season yet — an attractive fan-favorite who didn't make it very far was chosen! Hooray! — with Chris, we don't have to worry about being disappointed over and over and over again. (JP really was the worst.) Hey, starting off with low expectations might work out well for ol' Chris.
Image: ABC