7 Reasons Guys Should Wear Crop Tops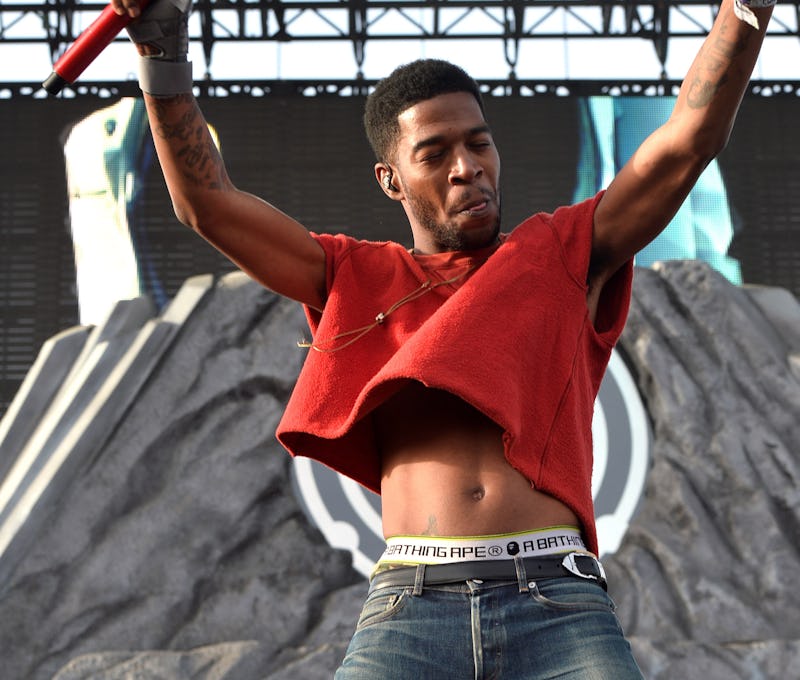 No matter how hard you try to shake it, the crop top is here to stay. The tiny tee has been trending for so long now that it's practically everywhere, from high fashion runways to the girls section at the mall. But just when you thought the trend was overdone, reaching every demographic possible, this happened: #boysincroptops2k14. Yes, you read that right. According to The Debrief UK, guys are trying to claim the crop top as their own fashion staple.
According to a recent article written by GQ, the resurgence of the male crop top all began last April when fashion forward rapper Kid Cudi took the Coachella stage in an orange crop top. The internet may not have approved, but guess the joke's on them because in this situation, Kid Cudi is a super trendsetter. Four months later, the boy crop top movement has gone so viral that it's even spawned its own Tumblr and Instagram account.
And just as you'd expect, these crop tops (and the boys who wear them) come in all different shapes, colors and sizes. From dainty denim button-ups to shorn vintage tees, these crop tops and their midriff-baring models prove they are not afraid to work the female-driven fashion trend — especially those with flat-tastic abs.
Although this movement may seem new and strange to you, these hash-tagging, crop-top-wearing guys are not doing anything new. In fact, some of our favorite celebrities famously rocked the crop top back in the day. Here are 7 dudes who were crop top revolutionaries for their gender.
1. PRINCE
2. FRESH PRINCE OF BEL AIR
3. JOHNNY DEPP IN NIGHTMARE ON ELM STREET
4. ADAM SANDLER
5. ADOLOFO QUINONES IN ELECTRIC BOOGALOO 2
6. BRUCE JENNER
7. WINNIE THE POOH
Images: Croptopsareforguys/Tumblr, slta_/Tumblr, Nickers92/Instagram, Fresh Prince of Bel Air, Nightmare on Elm Street, Wikipedia