Lois Lane is Getting her Own YA Novel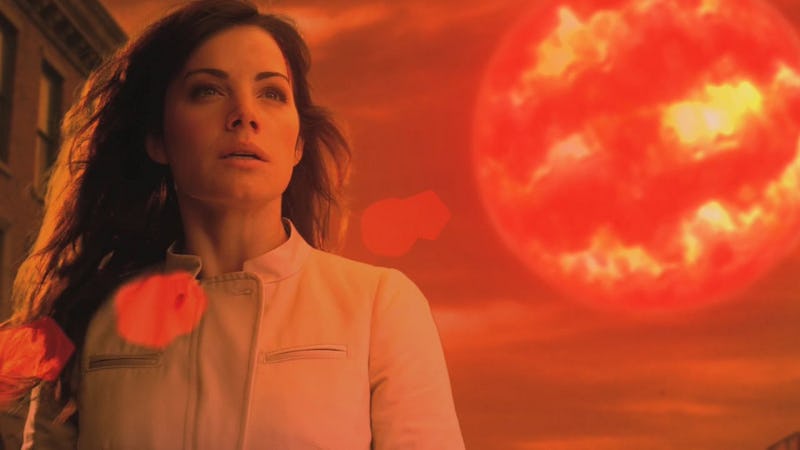 Remember your favorite DC Comic hero, the tough-as-nails journalist rocking the business casual and the no-nonsense attitude? (You were totally expecting Superman or Batman — I know it.) In 2015, a Lois Lane YA novel, Lois Lane: Fallout, by Gwenda Bond will hit the shelves, meaning that the feisty Daily Planet reporter will finally get the spotlight she deserves, fleeing the shadows of the Man Of Steel and her role as his primary love interest.
The YA book will cast Lane as a teenage "army brat" newly uprooted along with her family to Metropolis, the Hollywood Reporter reports. As usual the witty, meddling Lane is a magnet for trouble and she immediately stumbles upon some at her new high school. A wicked school clique, a popular high-tech video game, and some cruel mind manipulations are involved, as Lane, a fledgling teen reporter, sets out to dig up the details. Hopefully the savvy, driven teen will counter some of the not-quite-so-empowering potrayals of Lois in more recent film adaptations.
And of course, while it's Lane's time to shine, we can expect Clark Kent to make an appearance too, because no YA story is complete without some adolescent romance; Fallout' s official synopsis mentions a potentially more-than-platonic relationship with a young boy whose screenname is "SmallvilleGuy." We'll see how that fling unfolds within a tech-savvy adolescent context.
Hopefully sans any jealous Lana-Lois catfights. Well, maybe just one...
And Lois Lane won't be the first badass comic book heroine to escape the shadows of her superhuman boyfriend. The She-Hulk Diaries and Rogue Touch graphic-to-prose adaptations released last year, brought She-Hulk of the Avengers and Rogue of X-Men to the center spotlight as part of an effort to reimagine the oft über masculine superhero franchises as literature geared toward female readers.
And I say, keep the badass heroine-centered narratives coming (especially ones about sidekicks!). I'm looking forward to seeing those tenacious females kick some more ass.
Images: scriblscrablink /flickr ; Giphy; wifflegif.com