9 Things I'll Always Love About the Shopping Mall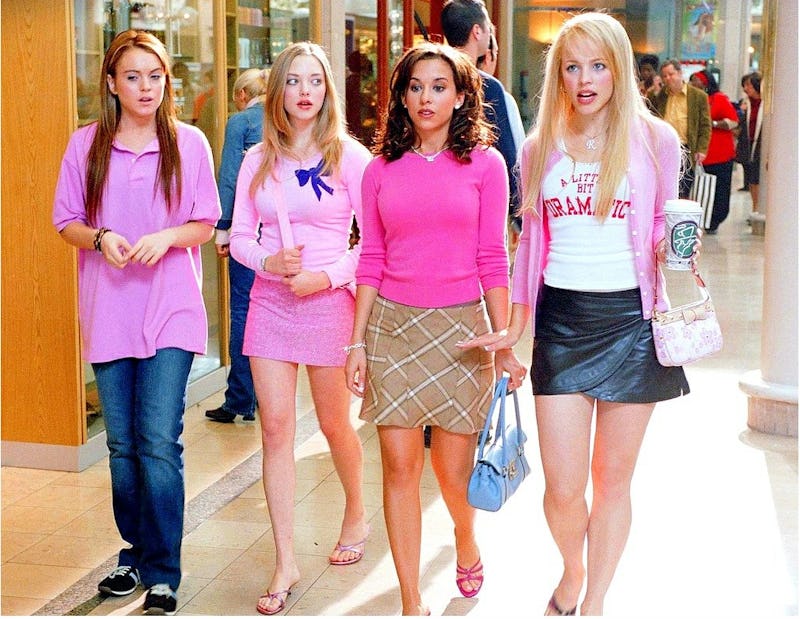 Earlier this month, NPR did a story on the demise of the American shopping mall. This, of course, should come as no surprise. Unless you've been living under an enormous rock, then you have probably heard or read at least one story that basically says online shopping is slowly, but surely killing malls across the country. It's a "dying breed" — that's how CBS News puts it, anyways. Between 1956 and 2005, about 1,500 malls were built. Millions of shoppers would flock to their nearby shopping havens to stock up on the latest trends or to just hang out and people watch. It was the golden age of the Mall, a happy time for retailers and consumers alike. But just like that, the Internet shopping boom happened. And as a result, not one enclosed mall has been built since 2006.
Before I begin my defense of the shopping mall, it should be said: I am one of the biggest online shoppers I know. I'm on a first name basis with my UPS guy, I know exactly what time the FedEx lady comes to my building and I track online sales like it's my job (but, it kind of is, right?). So, why does it make my heart hurt a little when I think about the death of my favorite hometown mall? Because it means more to me than just a place where I used to buy my flared jeans and Adidas Superstars. It was the first place I got a real job. It was where my friends and I would come after school to load up on sugary, whipped-cream-topped "coffee" drinks and loiter. It was where my mom and I spent quality Sundays together.
Before I get too sentimental, I'm going to throw in some GIFs to help illustrate the things I'll always love about the great American shopping mall.
1. EASY, ENDLESS PARKING
Remember what it was like to not have to worry about finding a parking spot? To be able to pack all your friends in the car and get to the mall in ten minutes? Or to be able to throw all your bags in the trunk and not have to care about lugging them across town on the subway? Miss it.
2. WIDE, OPEN WALKING SPACES
No matter how packed the mall gets, there's always room for you.
3. ALL OF THE FOOD COURT OPTIONS
Where else could you get a plate or orange chicken, a side of fries, and an Orange Julius?
4. CUTE BOY WATCHING
There's a good chance you'll find at least one to watch while you wait in line at the register.
5. IT'S A ONE-STOP SHOP FOR EVERYTHING, BECAUSE DEPARTMENT STORES
Going from handbags to shoes to makeup should be as easy as moving in five foot increments.
6. EASILY ACCESSIBLE BATHROOMS EVERYWHERE
Admit it. You know exactly where it is at your hometown mall.
7. THE INDESCRIBABLE HAPPINESS THAT COMES FROM FINDING SOMETHING YOU WANT
...which happens a lot. Like, in every single store.
8. YOUR FRIENDS ARE ALWAYS DOWN TO ACCOMPANY YOU
Your friends won't always drop everything to hang out with you, but if it's a trip to the mall, you can definitely count on them.
9. BUT EVEN IF YOU GO ALONE, IT'S STILL YOUR HAPPY PLACE
For many of us, this is where our obsession for fashion and shopping began. Whatever happens, I hope that we #NeverForget the wonderful suburban shopping mall.
Images: Paramount Picture; Giphy