10 Creative Ways to Transform Your Apartment Into the Cozy Fall Cabin of Your Dreams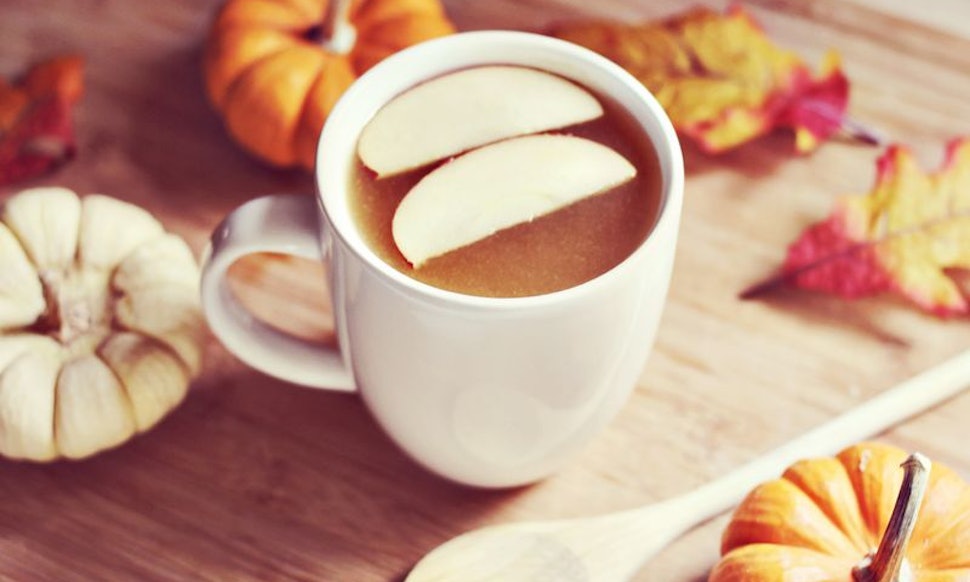 Looking ahead to autumn, I can't help but fantasize about a charming cabin in the woods where I can just curl up with a book and drink my coffee in peace. That's a dream we all share, right? This time of year, few things sound more appealing than wrapping yourself up in your coziest knitwear, whipping up a mug of hot cider, and watching the leaves change colors all around you.
The good news is you can make that fantasy a reality without actually having to leave home. Bring that fall cabin atmosphere straight to your studio apartment with these ten items that are sure to make you feel like you've been transported to the woodsy getaway of your dreams.
Image: A Beautiful Mess
Wool Throw Blanket
Let's start with the must-have blanket. This throw will keep you warm, plus it has that whole lumberjack vibe going for it. I'm into it.
Wool throw blanket, $129, Etsy
Cardboard Deer Bust
No fall cabin is complete without a deer bust. For us city dwellers, this cardboard version is perfect.
Cardboard deer bust, $40, Etsy
Spiked Maple Apple Cider
What's a cabin without a little booze? Try this easy, spiked maple cider recipe from A Beautiful Mess.
Image: A Beautiful Mess
Enamelware Coffee Mug
This enamelware mug is a cabin essential.
Enamelware Coffee Mug, $9, amazon
Mug Cozy
Keep your mug warm with an adorable cozy like this one.
Mug Cozy, $6, Etsy
American Apparel One-piece
You want your apartment to feel like a cabin, so why not dress the part? This one-piece by American Apparel is a must-have.
One-piece, $65, American Apparel
Pot Roast with Rutabaga and Parsnips
Curl up with your book while this pot roast from Big Girls Small Kitchen simmers in the slow cooker.
Image: Big Girls Small Kitchen
Apple Pie in a Can
S'mores Maker
Don't worry! Thanks to this genius s'mores maker, you don't need a fire to make your favorite camping treat.
S'mores maker, $54, Amazon
Tall, Warm Socks
It's likely you already own warm socks, but who doesn't love the feeling of slipping on a brand new pair (especially when they look as cozy as these)?
Marbled over-the-knee socks, $7, Forever 21