He's Publishing an Adorable Kids' Book, Of Course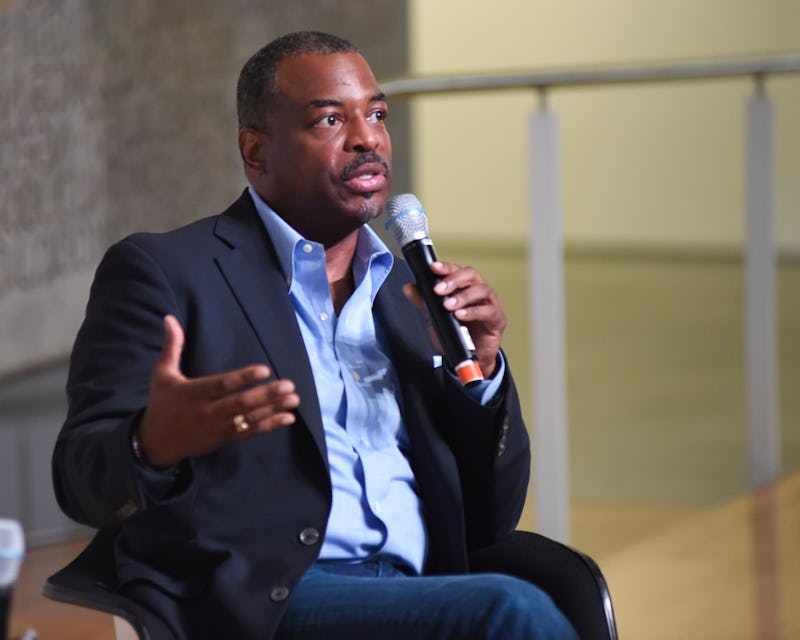 Vivien Killilea/Getty Images Entertainment/Getty Images
Say the words "Reading Rainbow" to... basically anyone with a childhood, and it's hard not to be zipped right to an image of a chipper LeVar Burton with his nose inside a brightly colored children's book. Now, the iconic TV host is becoming an author himself: LeVar Burton's children's book, The Rhino Who Swallowed a Storm, will debut October 7. Seems almost overdue, right?
Here's what we know: Co-written with Susan Schaefer Bernardo and illustrated by Courtenay Fletcher, the picture book is 32 pages of prose and rhyme that weave a story "designed for parents and kids to read together when facing stressful or difficult situations," according to a press release from distributor IPG. The book-within-a-book narrative features a rhinoceros overwhelmed by a thunderstorm, a father mouse trying to calm his frightened son, and a slew of other animals whose stories emphasize the importance of friends and family.
It sounds amazing and adorable and I need it. And, obviously, it's perfect for a new Reading Rainbow episode. (Which, did you know, has been going strong on PBS for 26 years? Best fact of the day.)
I, for one, am looking forward to taking a look in that book.
Image: Getty Images, Reading Rainbow