'Billy On the Street' 3rd Anniversary Reel Rock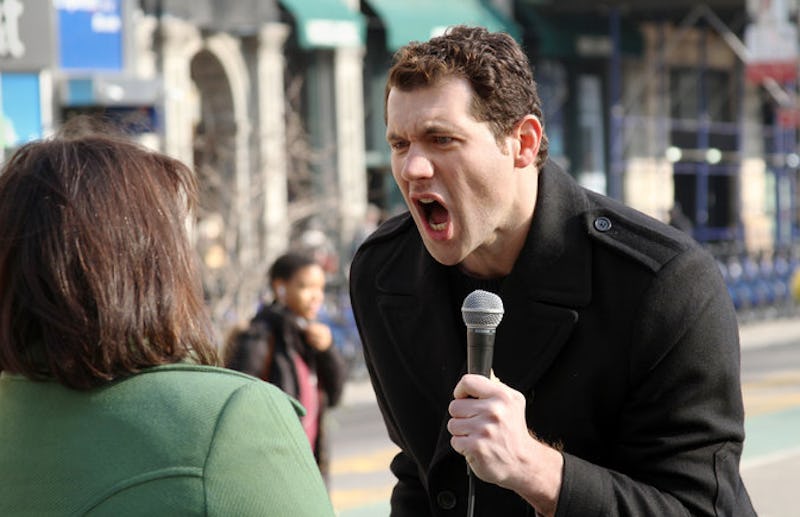 I'm a straight-up Billy On The Street hipster. Oh, you discovered him through that Emmys segment? I've counted Billy Eichner as my frightening pop culture patronus since before his show even premiered on Fuse, so take that! Not that far before, mind you, but still. The fact that Billy On the Street 's celebrating its third anniversary is pretty cool to me.
In all honesty, the fact that Billy On The Street and Eichner himself have both blown up so much in the past year fills me with great joy. I welcome every new Billy On the Street fan as my equal, and we shall relish every new viral video and every continued appearance on Parks and Rec together. It's all great. Eichner screaming at unexpecting strangers on the streets of New York is just as delightful as ever, and feels like just as frightening a projection of my pop culture id as it was on day one.
It's both that growth and that unrelenting manic energy that make this highlight reel so fun. I've seen each of these videos multiple times, but I still emit sounds of mirth while watching this that my peers in this Coffee Bean are probably a little judgmental of. But seriously, when one woman was asked to name three white people her second answer was Michael Jackson.
Image: Fuse