What You Need To Know About 'Stand Up To Cancer'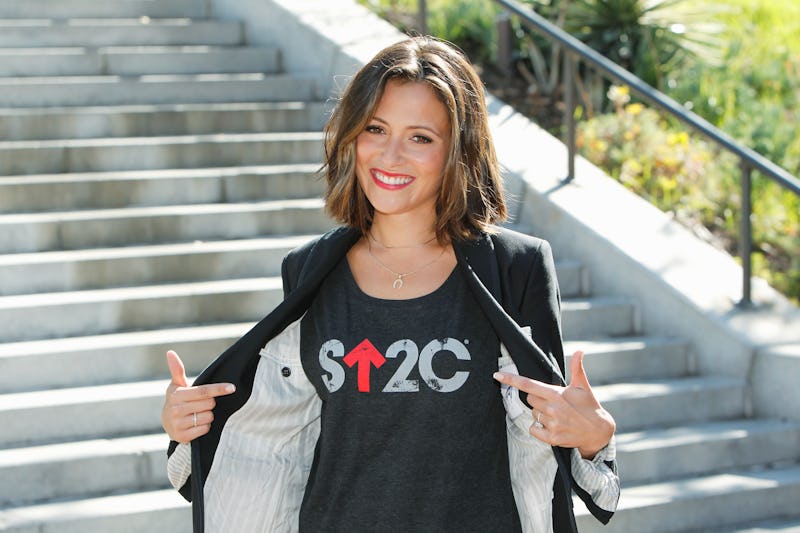 Cancer is bad. This is something that pretty much everyone in the entire world can agree on. And yet cancer persists, and touches every one of us in some way or another, and it's completely awful. Hence the need for Stand Up to Cancer and its prime-time television special on September 5. But just what is Stand Up to Cancer?
It's important to keep the organization separate from the TV event. Stand Up to Cancer, the organization, is pretty awesome in its own right. It raises funds and then distributes them to researchers who "work collaboratively, not competitively" to develop new cancer treatments. (They call them "Dream Teams.") Stand Up to Cancer — or SU2C if you're in the know — doesn't seem like a typical nonprofit. SU2C has a "manifesto," for starters, and it reads like freestyle poem. An excerpt:
All the unbelievable and the impossible, all the can't do and the never will, we overwhelmed them, we overpowered them, we conquered them. They said no and we, well, We said yes. We stood up. We stood up and changed the world.
The poetry is nice, but the important thing is the fundraising. Which is where Stand Up to Cancer, the TV special, comes in. This is the fourth Stand Up to Cancer TV special — it's taken place every other year since 2008.
SU2C has teamed up with the Entertainment Industry Foundation for a commercial-free hour of television, like the celebrity telethons of yore. This one is different in that it'll air on ABC, CBS, FOX and NBC, along with more than two dozen cable channels, including Bravo, HBO, and VH1. It'll also stream on Hulu and Yahoo.
What, exactly, will be streaming and hitting all of these simultaneous stations? A parade of celebrities asking you to donate money to cancer research. (And you should listen to them, not just because they're celebrities, but because of the aforementioned fact that cancer sucks.) Gwyneth Paltrow (who co-executive produced the show), Robert Downey Jr., Melissa McCarthy, Anna Kendrick, Josh Gad (Olaf!), Reese Witherspoon, and Will Ferrell are part of the endless laundry-list of celebs who plan on being part of the telecast.
Instead of manning a phone bank like those classic telethons, the celebs are reaching out to supporters through social media. Supporters can sign up to try and get calls, tweets, or Facebook messages from celebrities by signing up at werecallingyou.org.
But the Stand Up to Cancer special is not just celebs begging for your money. There are music performances, too, and they're kind of all over the map, as if the show was designed to appeal to a very wide audience. The Who, Jennifer Hudson with Lupe Fiasco and Common, Ariana Grande, and the Dave Matthews Band are all slated to perform.
Between the Emmys, the VMAs, and the like, there's been an exhausting amount of event TV on recently. I don't know if I can stand to see Ariana Grande perform one more time. But, even if you don't watch the special, the fact remains that cancer is the worst and SU2C is raising money for one in three women who will be diagnosed with the disease — so fork it over, folks.
Image: Rick Rowell/ABC