Nicole Byer As Ursula? Yes, Please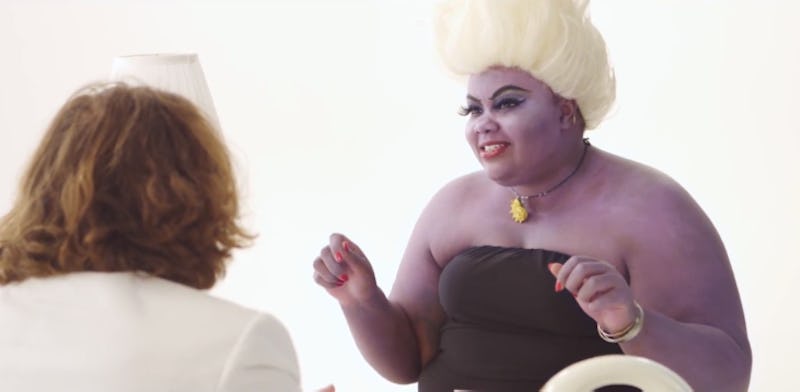 The Disney canon may take the vast majority of its content from elsewhere, but in doing so it's created an amalgamation that stands as one of modern western culture's most vast centers for myth. In other words: It's really fun to do to Disney what Disney does to other culture, which is to take it, and twist it, and make it into something else. Right now that's manifested in comedian Nicole Byer acting as Ursula, and Ursula confronting her fate at St. Peter's gates to heaven.
If you don't know who Nicole Byer is, you should probably learn. A lead commentator on MTV's Girl Code and a regular at UCB, she's just damn great and you should become a fan before she makes it big so you can feel all high and mighty when she does.
Byer's Ursula is predictably great: Trying to get into heaven despite the fact that she's, well, a pretty famous Disney villain who does things like turn innocent merpeople into plants, extorts squid, makes sharks eat people, and tries to bribe St. Peter with sexual favors. You can't keep a bad girl down, I guess? And sometimes they wind up at Sea World.
Image: Above Average