'Mindy Project's Season 3 Starts With A Bang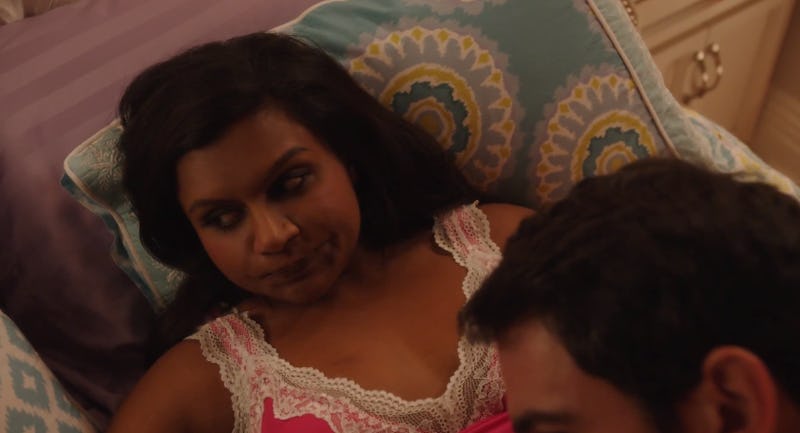 Danny Castellano and Mindy Lahiri have a lot to overcome in their burgeoning relationship. One of the main things therein is, to put it simply, their personalities. Those will apparently come out in full force during their first time trying to actually have sex with each other, at least if this new footage from The Mindy Project Season 3 is to be believed.
To be honest, I kind of assumed Mindy and Danny had slept together during their brief dating last season, if only because I saw them laying in a bed together a couple of times. Regardless, they did not, and now they will. That seems to be the first site of this opposites attract couple realizing the pitfalls of falling for your opposite: Sometimes dealing with each other's quirks can be a bit of a handful.
I've always maintained that there's nothing stopping will-they-won't-they couples from being just as compelling and hilarious post-getting together as they were before, save lazy or unimaginative writers. So I've got a lot riding on The Mindy Project's third season: I'm really hoping someone proves me right in my conviction that the comedy of errors within a relationship can be just as great a narrative to watch as the one predating it.
Image: Fox