These Coffee Cups Are a Must Have for Every Die-Hard Pop Culture Fanatic — PHOTOS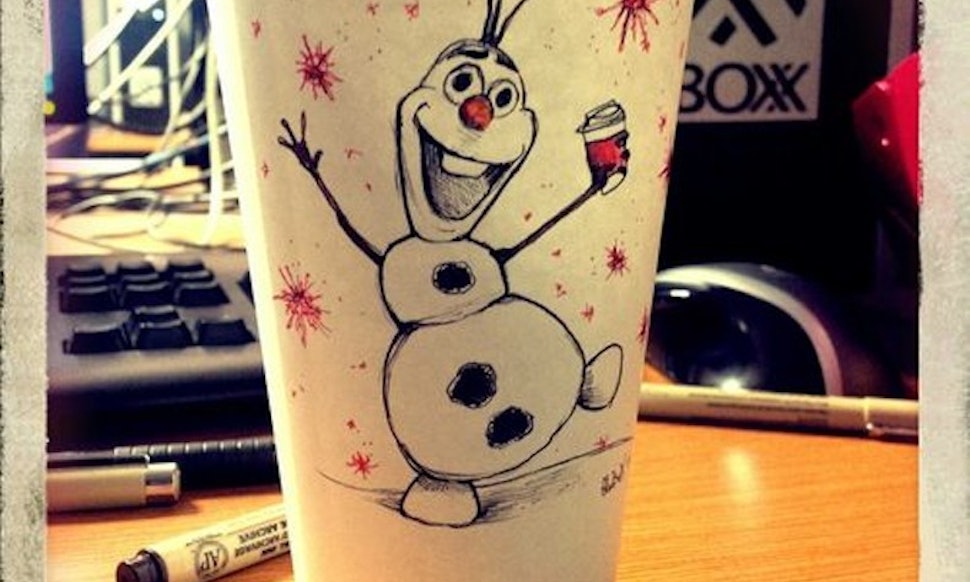 Starbucks may be your staple, but you don't have to stick to a basic cup to enjoy your Pumpkin Spice Latte. Enter Java Doodles, the blog started by Nickelodeon animator Ilana Morgan. The 22-year-old may spend her week bringing characters to life, but her passion project is putting pop culture characters on the thing that fuels many of your work days. Whether your entertainment obsession is Adventure Time or Breaking Bad, you'll want to put your cup of Joe in one of these cups.
Want your own doodle? Shoot javadoodlesblog@gmail.com an email, and check out the site's Facebook page for more info. In the meantime, check out some of the designs featured on her site.
Images: JavaDoodles
Donald Glover
Because Childish Gambino belongs on your latte.
Courage, the Cowardly Dog
Or how most people look before their caffeine fix.
'The Regular Show'
Because what's one without the other?
Beyoncé
You can officially have breakfast with Bey.
Iron Man
You may not have the strength of the Iron Man suit… but you can still have caffeine.
Elsa and Anna
Do you want to build a snow man? At least get extra whip.
Olaf!
'Adventure Time'
'Para-Norman'
Norman raised the dead. Coffee does the same thing.
'Paperman'
'Breadwinners'
This was a gift for Gary Doodles, the creator of the Nick show.
'Partysaurus Rex'
Walter White
Please note the perfection of the lid right here.