This Will Be Like Starbucks On Starbucks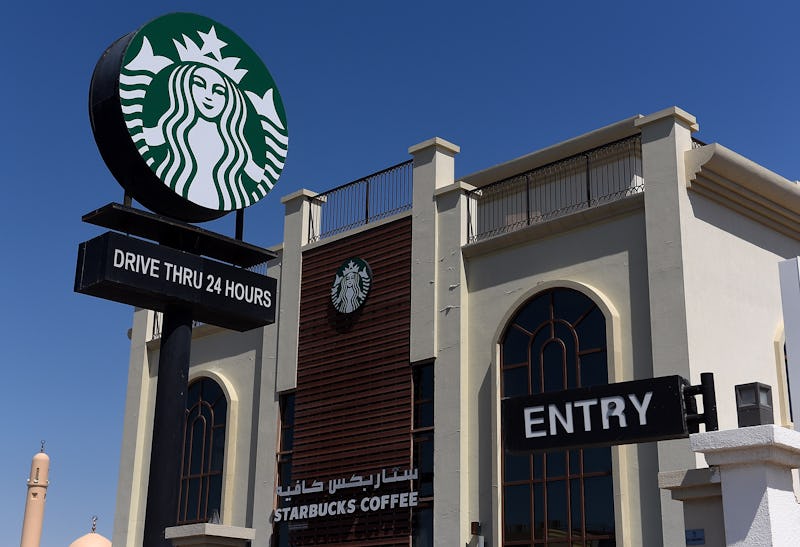 Tom Dulat/Getty Images Entertainment/Getty Images
The only thing they could do to make Starbucks better is to let you get your dirty chai even faster. And that's just what they've done. On Friday, Starbucks announced plans for 100 express stores that would cater particularly to people on a time crunch, like busy commuters and caffeine-hooked students.
These new express stores will look a little different from the Starbucks you're used to. For one, the stores will have a more limited food and drink menu to keep the line moving quickly (this is not the place to try ordering something from that secret menu you've been hearing about).
Also, the express stores will make use of digital payment and mobile ordering systems to help the transaction process run more smoothly and quickly. What could be better than using your phone to order your latté as you step off the train and then arriving at the Starbucks counter five minutes later to pick up your ready-to-go, piping hot cup of caffeinated bliss? On a particularly dreary Monday morning, probably nothing.
As of now, there hasn't been any word on when the first of these new express stores will debut, or where, but you can probably guess they'll turn up mostly in Starbucks' popular urban locations. The reason: These new express stores are part of Starbucks' larger effort to address the "increase in urbanization and the decentralization of retail," which basically means that the company wants to adapt to an increasingly on-the-go, fast-paced, mobile-using consumer base.
Starbucks has realized that its drive-through branches have brought in a lot more money than its stores without a drive-through option, and has taken this to mean that, after the actual coffee, Starbucks customers value swiftness above all.
On the other end of the speed and price spectrum, Starbucks announced its plans for the new express stores alongside its decision open a Starbucks Roastery and Tasting Room in Seattle that will give Seattle-goers access to more exclusive (and expensive) small-lot reserve coffee. Company spokeswoman Lisa Passe says that Starbucks hasn't decided what the reserve menu will include quite yet.
What better time to publicize all of this good news than during Pumpkin Spice Latté season?