'Veronica Mars' Spinoff Gets a Trailer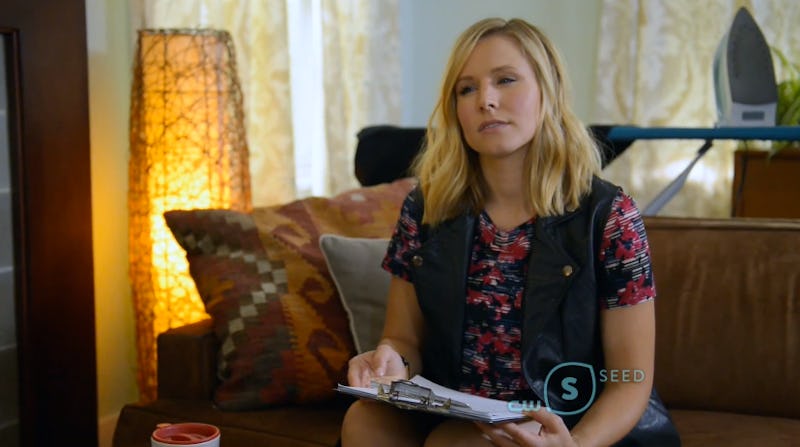 You can tell that the new Veronica Mars kinda-spinoff webseries Play It Again, Dick knows what it's doing. You know why? Because they put Kristen Bell in the first five seconds of the trailer. You kinda get the sense they know the audience is just craving more VMars. And so it is that this thing is already gloriously meta. "Dick as a private eye?" Bell laments. "That's kind of a tough sell."
We've already delved a bit into the meta wackiness that can be expected from the upcoming webseries set to focus on Dick Casablancas portrayer Ryan Hansen and his quest to hold onto Dick. To recap, I'll let Veronica Mars (and Party Down) creator Rob Thomas himself explain:
The web series will have more in common with Party Down tonally, but it will be about Ryan Hansen, or at least a version of Ryan Hansen, deciding to capitalize on the current Veronica Mars heat to get his own series on the air. He'll try to pull his actor pals into the venture with varying degrees of success.
Amongst the antics will be the vast majority of the original cast — playing themselves, playing their old characters, you name it — as well as former Veronica Mars Ryan Devlin (he played Mercer) trying to take on the role of Teddy Dunn's Duncan Kane.
This shit's gonna get real weird, I can feel it. And we've only got until Sept 16 to wait to see it for ourselves.
Image: CW Seed