New York Fashion Week Was All About "Real" Hair — But Can "Real" People Pull It Off?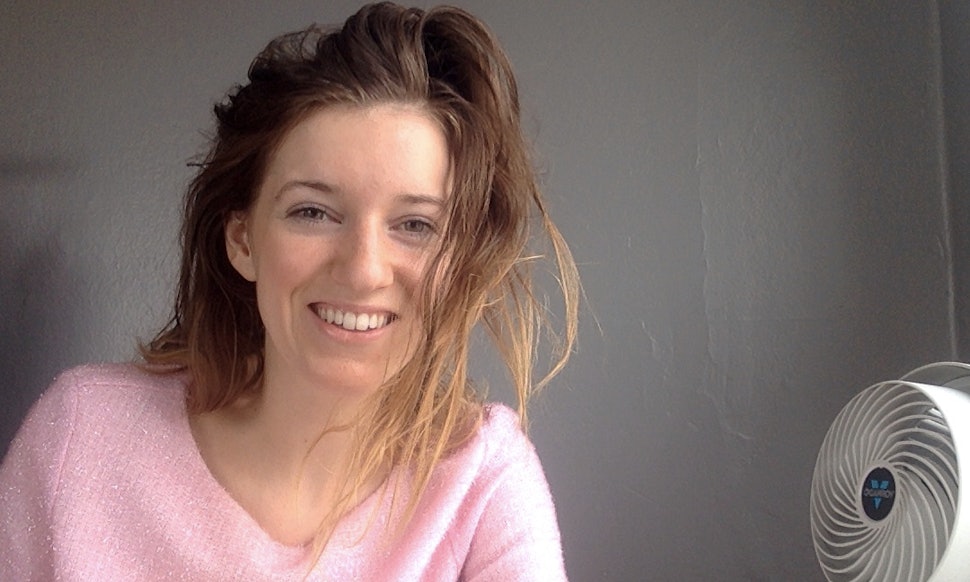 Breaking, breaking: Real hair is in again! It's time to strip away all those angular lime green synthetic wigs and neon dip-dyed raccoon-fur braided extensions, ladies, because the powers behind New York Fashion Week have finally given us permission to look like ourselves again. During the upcoming fashion season, hair has one qualification and one qualification only: It must look like it grew from your head.
"This season, we're treating all girls individually. No extensions, nothing crazy. What the girls look like is what we want them to look like," Kate Spade hairstylist Tommy Buckett told Fashionista, who spotted the ultra-normal trend at Versus, Kate Spade, Opening Ceremony, Derek Lam, and Alexander Wang.
I know exactly what you're thinking: Can regular folks possibly achieve this highbrow fashion effect? First they tell us to wear our hair "normal" and next thing you know they're asking us to paint our eyeballs orange. Can we trust them? Don't fret, hair fiends of the world. *tosses waist-length blonde hair over one shoulder and throws a curling iron out the window* I'll show you the way.
Step 1
The way to real-looking hair begins the night before. Make sure you have a terrible night of sleep, full of tossing and turning and waking up in a cold sweat because you're pretty sure there's a dark figure standing in one corner of your room. Try to watch a horror movie right before bed and sleep in an extremely stuffy room on a busy street with bad traffic right outside the open window.
Step 2
Upon waking, throw your hair up into a messy bun as you enjoy your morning coffee and a bit of light reading. "I opened myself to the gentle indifference of the world," writes Camus, whose hair was extremely real.
Step 3
Step 4
DO NOT use sea salt spray designed to give you "natural-looking beach waves." Any and all hair products are expressly forbidden.
Step 5
DO NOT stand in front of a wind machine hoping to achieve Beyonce-like waves. Queen Bey is not "real." She is "hyperreal."
Step 6
DO tousle your hair gently with your own two hands. There's nothing realer.
Step 7
You are now the proud owner of Real Hair. Hmm. How long has it been since you washed it, again?
Step 8
Better put it back up into that messy bun. Good work!