Where In The World Is Olivia Pope?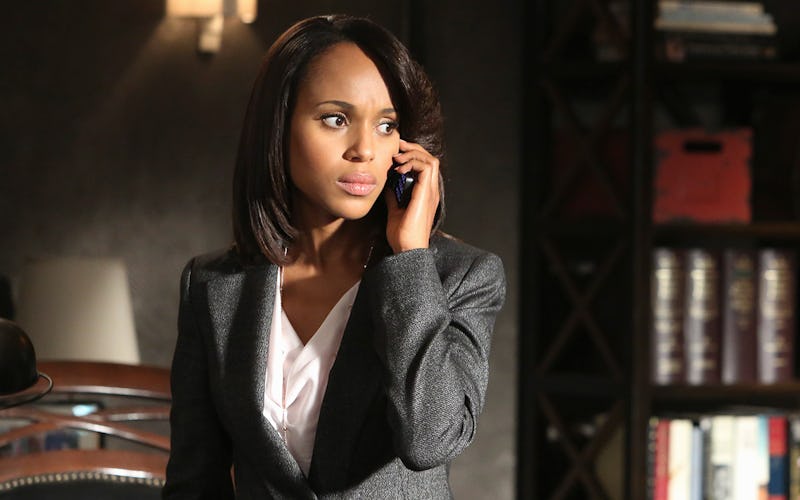 The long coat. The hat, sometimes. The effed-up sense of justice. It's almost as if Olivia Pope and Carmen Sandiego are the same person! At least if this Scandal Seaon 4 promo's to be believed. They are both nowhere to be found, after all. But is Carmen on a beach nearly as nice as Olivia's? Doubtful.
The promo for ABC's buzziest show shows a small vignette of the inevitable in-world consequences of last season: Olivia Pope's run off to god knows where, so Fitz is sitting forlornly at his desk in the Oval Office and dialing her relentlessly. Dude's not getting anywhere, though, because it would appear Olivia's left her phones at her D.C. apartment — and she is most certainly not there. In fact, it would appear that jet she boarded with Scott Foley's Jake Ballard went somewhere beachy and marvelous, because Olivia's staring out at a beautiful blue ocean with her real true love, red wine.
Olivia will no doubt find herself re-embroiled in the dramas of Washington, but I really do hope she clings to that beach for dear life, because it seems like a much better situation for our girl than, say, a weird relationship with a married president and whatever the hell's going on with her parents this season.
Image: ABC