7 Delicious Ways to Eat Toast for Dinner
My favorite part of eating toast for dinner is how decidedly grown-up it makes me feel. Not because it's a particularly involved method of preparation, or because it requires any real mastery — it's quite the opposite, actually. I experience the same feeling of adult bravado when I eat chips or candy in lieu of a real meal. It's the old "I can do whatever I want for dinner because nobody's going to stop me — whether it's eating dessert first, ingesting 200 grams of sugar, or eating dinner with my hands."
Unlike a bag of Swedish fish or Smartfood (hey, everyone has their vices), toast — topped with vegetables and proteins — is a low-key, affordable dinner that will keep you satiated on a budget. It also somehow feels fancier than a regular sandwich.
Some tips to get you started:
Don't settle for sliced white bread. Pick a toothsome loaf — a seeded multigrain boule, or crusty ciabatta — to give your base some heft.
Start with a creamy base like hummus, ricotta, smashed avocado, or pesto. The flavor will saturate the bread and add some punch.
Top with fresh vegetables and your protein of choice. Stick with what's in season — tomatoes now, kale in winter — for the freshest-tasting toast possible.
Here are a few recipes for inspiration: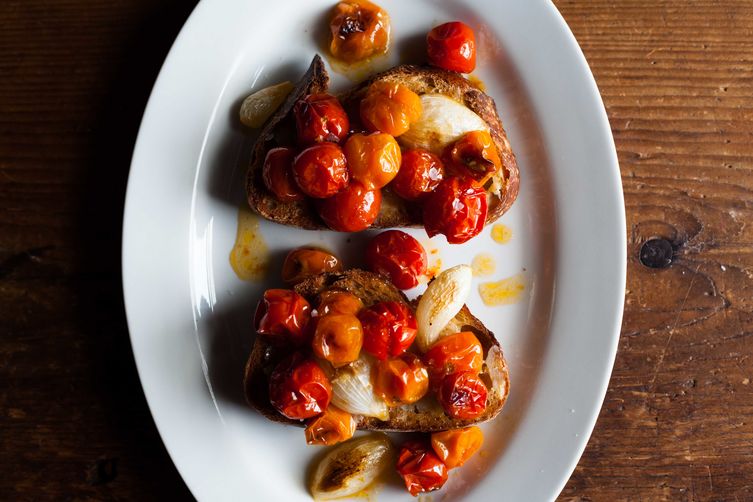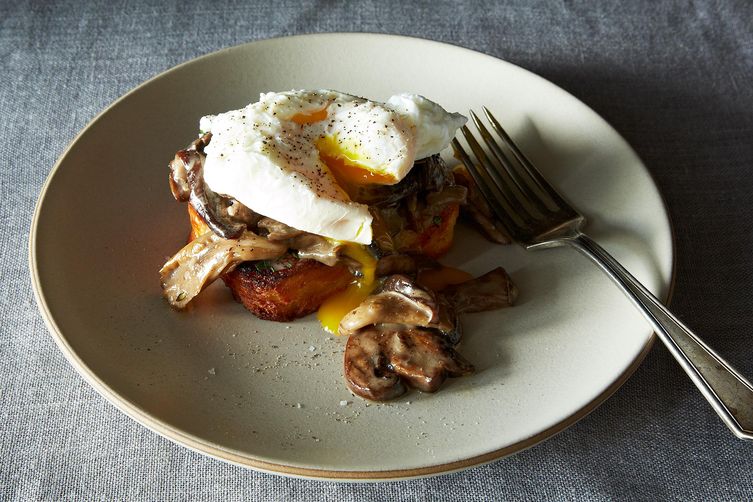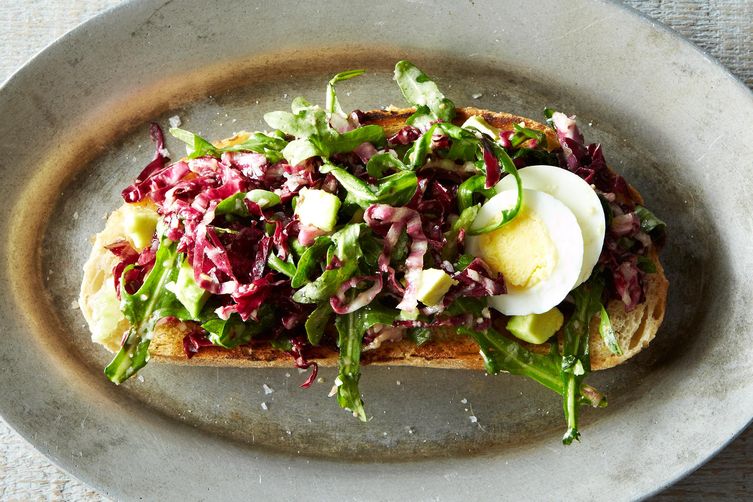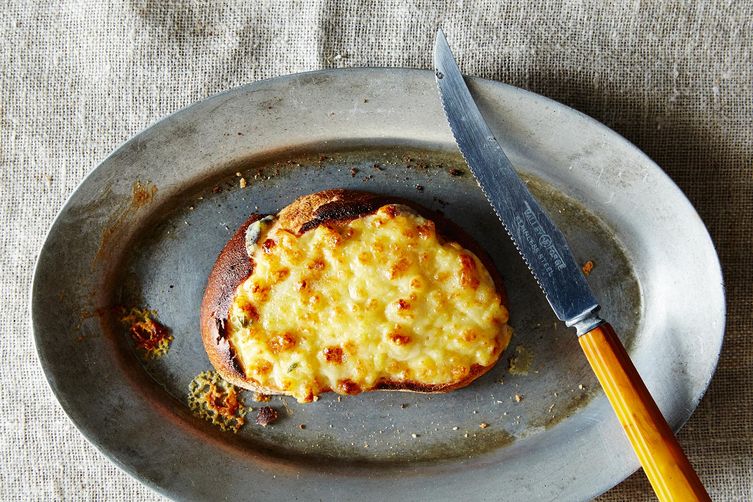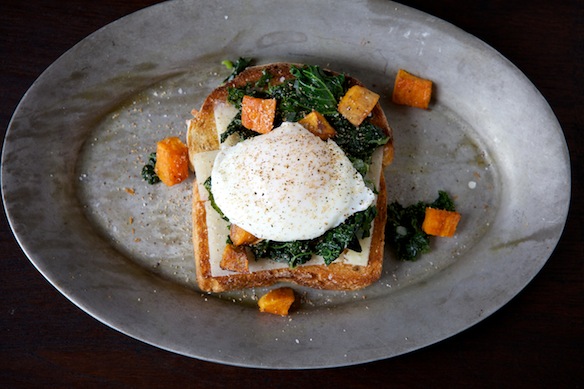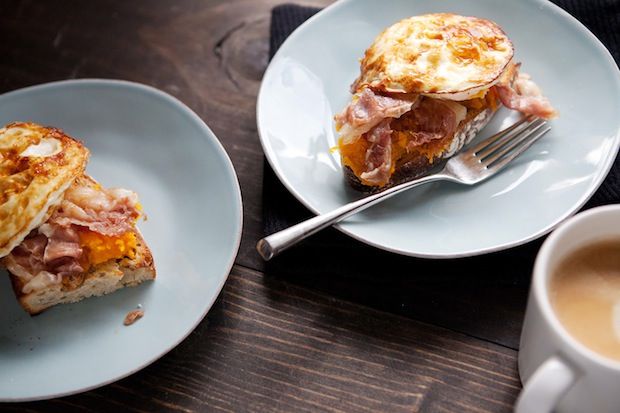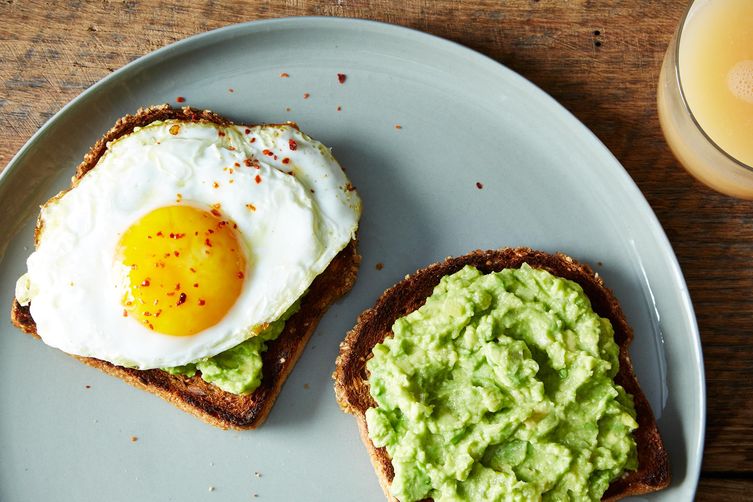 Tell us: What are your favorite ways to eat toast for dinner?