Miley Cyrus' Mom Isn't a Fan of the Ice Cream Pasties for a Really Hilarious Reason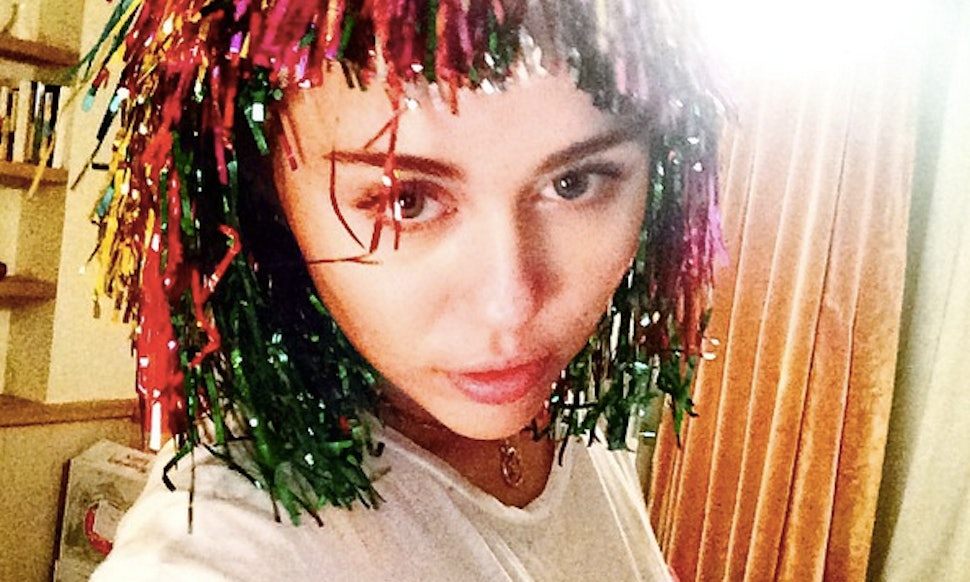 Miley Cyrus is no stranger to strange outfits. The singer has worn everything from unitards to feather bikini-looking get-ups. But there's one thing Miley's mom, Tish Cyrus, can't stand to see her daughter in: ice cream cone pasties. When Page Six asked Tish what she thought of the outfit her daughter chose to Alexander Wang's warehouse party in Brooklyn — the outfit was, in fact, ice cream cone pasties — Mama Cyrus said, "She's done it once before, and I've said before that's my least favorite outfit." But then she added something strange. She said, "Not just on her, but on anyone." What? Who else wears ice cream cone pasties?
Miley's mom seems by far like one of the most understanding, accepting, cool moms out there — she's not a regular mom, she's like a cool mom. She's always singing her daughter's praising and complimenting her outfits, regardless of how wild they are. So, for her to say that she doesn't like something, she must really not like it. And, I mean, I can't blame the woman. I'm not so sure I'd love it if my 21-year-old daughter was walking around with dessert-themed nipple covers. But what an odd world this woman must be living in if she thinks this is a "thing."
Images: Miley Cyrus/Instagram