11 Simple Ways to Ease Into Fall by Bringing a Little Summer Along with You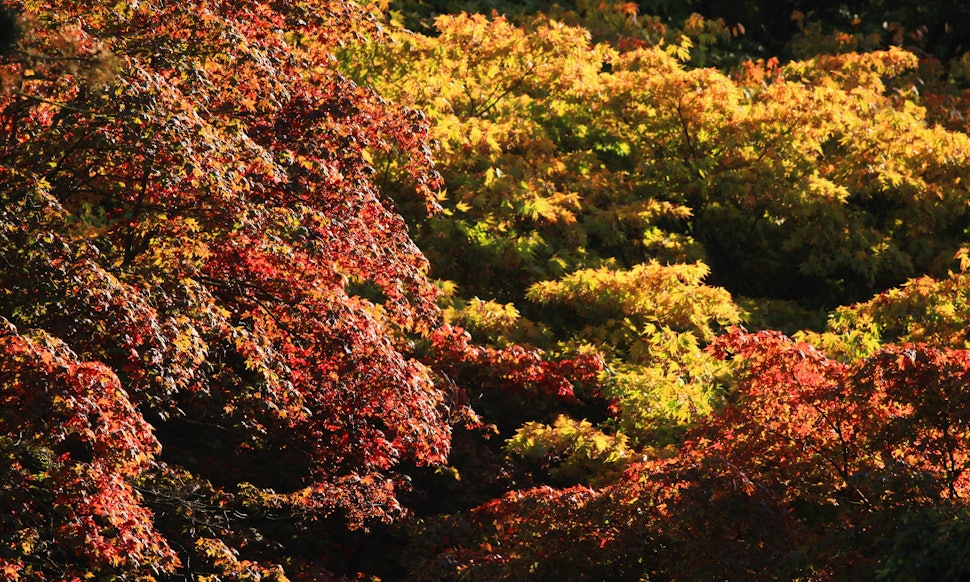 Matt Cardy/Getty Images News/Getty Images
The end of summer brings on the sads for many. No more justifying frozen yogurt for dinner. No more wearing sandals to the office.
But let's not fret, folks. It's also the end of sweating on the way to work and feeling like we should be outside "taking advantage of the weather" when we'd really like to be at home taking advantage of not wearing a bra.
Dreading that awkward transition that comes between seasons? Here are 11 simple ways to embrace fall while also prolonging the spirit of summer. Including sweaters.
Image: Getty Images
Recommit to your summer reading list
There are 5 or 30 books on my to-read table at all times — and many more on my to-buy wish list. Like a bear preparing to hibernate, I'm set for months of reading in bed on Saturday mornings. And afternoons. Here are a few suggestions to get you started.
Image: Fotolia
Feather your nest
There's spring cleaning, and then there's fall nesting. Layer your indoor space with something that evokes warmer days, like a bird-print quilt tossed across the foot of your bed.
Kantha quilt, $64.99, etsy.com
Celebrate apple season
Summer fruit, blah, blah, blah. Fall is for the number one fruit, apples, and The Simple, Sweet Life has just the recipe to get you into the spirit of the season.
Image: The Simple, Sweet Life
Remember sweaters
And boots, and jackets. One of my favorite parts of any seasonal transition is the opportunity for a wardrobe change-up, like adding a chunky sweater on top of a summery dress, or switching up sandals for boy-style oxfords. Show off your love for all things cozy with this DIY heart sweater by A Beautiful Mess.
Image: A Beautiful Mess
Eat right
Mind your table manners while remembering summer vegetables fondly.
Veggie cloth napkins, (set of 4) $34, etsy.com
Cuddle up
So cozy for a late summer night or picnicking outside; just as cozy for cuddling on the sofa inside.
Bandana quilt, $85, etsy.com
Drink tea
From a dainty floral teapot. Instant mood booster.
Wiltshire print teapot, $81, Liberty London
Bloom where you're planted
Nothing, as in nothing, brightens a room like fresh flowers, no matter what time of year it is.
Plan Your Road Trip
No more summer weekends doesn't have to mean no more weekend road trips, and the scenery is arguably even better come leaf-changing season.
Garden indoors
Herbs: They're green, you can grow them yourself, and then cook with them. Like a vegetable garden, but inside.
Garden markers, $20, etsy.com
Eat ice cream. The end.
Ice cream exists all year long. Switch from a cone to a mug and carry on.
Image: Fotolia