"Subtle Dildo" Is Like Dirty "Where's Waldo?"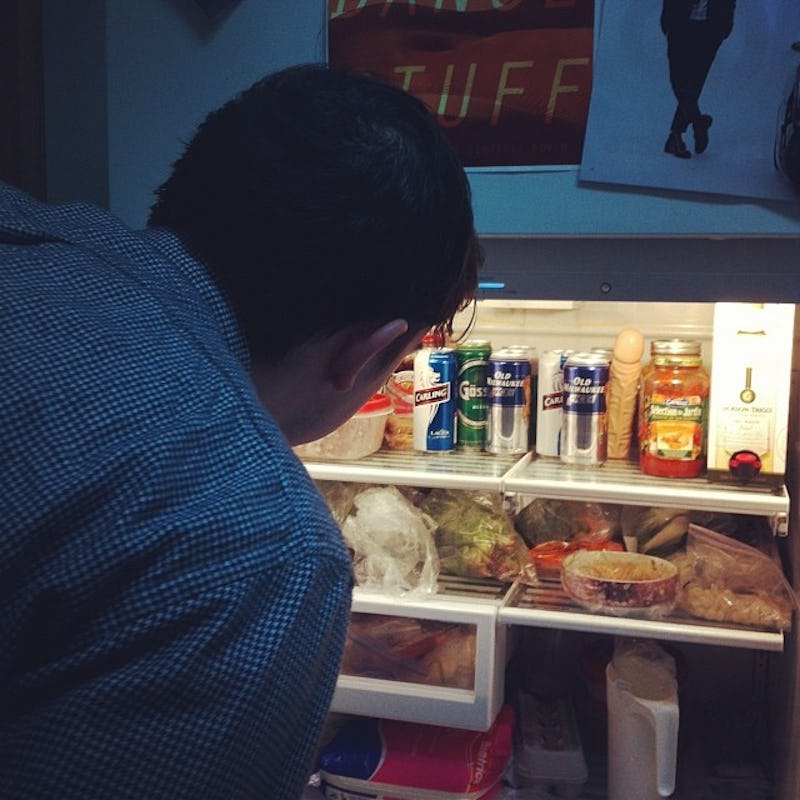 You know that feeling when you're babysitting or hanging out with your kid/niece/nephew, reading Where's Waldo? and you think to yourself, "Ugh, this book is such a snooze. But Waldo kinda looks like a long, skinny penis, which is funny." And then you spend the rest of the book imagining that you're hunting feverishly for dicks in crowded places (just like we do in life)?
"Subtle Dildo" is a beautiful gift from God (some days it feels like my whole life is about trolling the Duggars. Anyway.) The new Tumblr chronicles the adventures of your basic, unassuming dildo – classic, like grandma used to use – as it surreptitiously creeps into different situations.
The silly photos inspire a few thoughts:
Penises weirdly never feel out of place in any context. They are just somehow appropriate everywhere (because patriarchy?!)
If you don't think dicks are hilarious, I don't get your life and never will.
I want to be friends with the people in these pics.
It's legitimately difficult to locate the dildo in some of these photos.
I never thought I would have such a good time with a penis that was hard to locate.
This would be a really fun game to play at your office.
There will definitely be a subtle dildo in the Bustle office by the end of the day.
Images: Subtle Dildo/Tumblr (5)