Does Twitter Make Us Better Writers?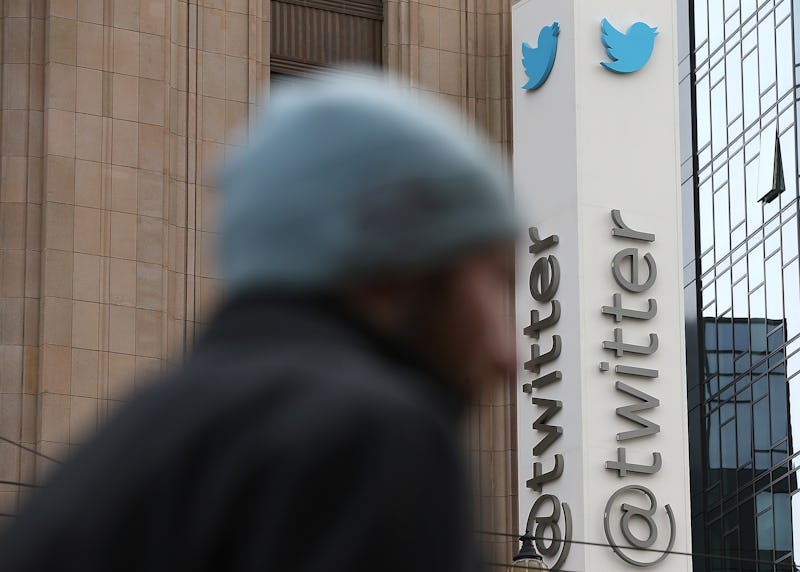 Justin Sullivan/Getty Images News/Getty Images
"It's the end of language as we know it," "the death of our culture" social media-phobes cried when Twitter took the Internet by storm and quickly began to redefine the way we write and communicate. A social media site that restricts us to expressing ourselves in 140 characters or fewer would be the beginning of the vocabulary apocalypse, many of them argued. Yet, though it may seem counterintuitive, Twitter and its character-count restriction could actually be making us better writers.After all, doesn't it kind of sound like a grade school writing exercise for improving word choice and clarity: "In 140 characters or less, tell me how you feel about..." It makes sense that a little forced linguistic restraint might not be a bad thing, and now there's evidence to back that up.
As linguistic experts continue to mine and analyze the vast data the Twittersphere provides, much of their findings suggest that tweeting is actually improving our writing, rather than diminishing it, a point that author and OkCupid co-founder Christain Rudder rather thoroughly makes as he analyzes this research in his new book Dataclysm: Who We Are When We Think No One Is Looking, which hit shelves earlier this month. Despite Twitter-opponents' belief that tweeting marks the demise of the English language and is reducing our expressions to tightly packaged muck, Rudder argues that while "the thoughts expressed on Twitter may be foreshortened, there's no evidence here that they're diminished." In-depth analysis of what we say and do on Twitter all "points to the same conclusion: that Twitter hasn't so much altered our writing as just gotten it to fit into a smaller place," he says. And starting with enforcing brevity, I can think of at least 9 ways Twitter can help us become better writers:
1. TWITTER FORCES YOU TO BE CONCISE
As writers we almost always feel like we've got a lot to say, but occasionally we're prone to getting caught up in superfluous description and pensive monologues. Twitter keeps excess to a minimum and forces us to get to the point. For instance, a few weeks ago, elated to discover that the notorious chicken fries were making a comeback to fast-food land, I was plotting this overzealous tweet:
Thank you Burger King for bringing back the glorious chicken fry. Decadent and spiced to an unparalleled level of perfection, those sticks of fake poultry are what helped me survive every college hangover I ever suffered. Will be drunkenly stumbling into BK very soon.
Yeah, so, that wasn't happening. Instead, I had to go with: "Burger King Chicken Fries = Best Hangover Cure on Earth. Thank God They're Back. See you soon BK," which is pretty much enough said. When Strunk and White first told us to omit needless words, were they hoping a massive social network would arrive to enforce their edict? Probably not, since they didn't have the Internetted, but I like to think they'd approve.
2. TWITTER ENHANCES OUR WORD CHOICES AND ENCOURAGES US TO WRITE ACTIVELY
Tweeting is like a verbal workout. It helps us get in the healthy habit of writing more actively, aka utilizing more content-carrying words like nouns and verbs in our writing, and we use these words even more so in tweets than in our everday writing. Find that hard to believe? When a linguistics research team at Arizona State University measured Twitter's "lexical density" aka its "proportion of content-carrying words," they not only found that Twitter exhibited higher proportions than emails, but that its lexical density was comparable to magazine-level syntax. So take that, all you haters who feel that Twitter is corrupting our use of language!
Furthermore, since we're limited on the number of words we can cram into the confines of a tweet, Twitter encourages us to select our words more carefully, choosing words that imbue the greatest meaning. As author Christain Rudder says, "On Twitter, there's no room for functionaries; every word's gotta be boss," so we select more powerful, expressive words that express our ideas in as few characters as possible.
3. TWITTER GIVES US A MEDIUM TO PRACTICE WIELDING OUR BRILLIANT WIT
Twitter gives us the opportunity to practice molding witty phrases and crafty puns. It's a medium through which we show off our funny side, and admit it, most writers aspire to be witty. Like @ThatSusanBurke confesses, we aspiring linguistic geniuses need an outlet for releasing those pent up witticisms — as brilliant or ridiculous as they may be:
And thanks to Twitter too we have a handsome 24/7 friend to affirm our clever comic swagger:
And while tweeting a few epic fails — or maybe more than a few — is essentially inevitable, we improve with practice. We're bound to get a few clever, saucy gems in there… eventually.
Even so, I have to agree with at comedian Mike Birbiglia, not everyone is as witty in real life as they are on Twitter. More often than not there's a moderate to major Twitter vs. reality discrepancy, otherwise:
But unlike this guy @MarkarMM, we'll never admit to how much time we actually spent mulling over that perfectly clever tweet.
Our response: "Oh that old thing? I thoughtlessly wrote that up killing time while waiting in line for my Chipolte order."
4. THE IMMEDIACY OF TWITTER FORCES US TO WRITE QUICKLY
Twitter requires you to get on it. Conversations happen in real time, so if you want to be a part of the action before the moment has passed, you've got to respond quickly and think on your feet. That means there's not a lot of time to waste polishing your thoughts. Often the unguarded musings that result are more indicative of our natural expressions, authentic, and likely more enjoyable to read.
Like comedian's Sarah Colonna's snarky response to the overzealous iPhone 6 stalkers:
And @LaurenSivan's rather candid response to the McDonald's worker strikes earlier this month:
Or this guy's response to Joan Rivers' passing:
And Ellen's hilarious congratulatory tweet regarding Christina Aguilera's pregnancy:
If only we could all be as quick-witted as Ellen... sigh.
5. TWITTER HELPS YOU WRITE TO ENGAGE
When you tweet something, you can see how readers react to your writing almost instantly. You can see what excels and what bombs with your audience, what catches their attention more often, what they find entertaining or intriguing. With this awareness, writers are better able to react, adapt, and write in a way that excites and engages their readers.
6. TWITTER ALLOWS FOR EXPERIMENTATION WHILE PROVIDING INSTANT GRATIFICATION
Twitter allows us to experiment with different styles, voices, subjects, tones and instantly gauge whether they resonate with your audience. It's a quick way to realize, for instance, that no one is interested in a roman à clef starring your recently deceased cat, before you go to the trouble of submitting that book proposal or slaving over a first draft. And because you invested relatively little in that tweet, rejection is much easier to take. This sounding board aspect of Twitter also helps pinpoint who exactly your audience is.
7. TWITTER CAN HELP BOOST OUR CONFIDENCE AS WRITERS (THOUGH NOT ALL OF US NEED EGO INFLATION...)
You can't deny that brief flutter of confidence you get when someone retweets a witty little tweet you've crafted or that your heartbeat quickens with pride when one of your tweets incites a full blown debate (the thoughtful, productive kind).
As @JamieBrenner admits, it's quite irresistible:
Twitter allows us to see the effects of our writing in real time, and success, no matter how small, can be quite the confidence booster. Sometimes we as writers need that little lift to feel validated and remind us that we do actually have something worthwhile to say.
8. TWITTER IMPROVES OUR COPY EDITING SKILLS
Once you hit "tweet," you're publishing to a deep sea of Twitter users, and you can especially expect to be judged by your followers. It's like being on stage in front of a live audience, which makes you think twice before publishing. You take the extra time to check for spelling and grammar errors to avoid embarrassment, sharpening your self-editing skills, which come in handy in all forms of writing.
Yup...
9. TWITTER CAN GENERATE CREATIVITY
The Twittersphere is an amusement park of creativity readily explored at your fingertips. It's the perfect platform for uncovering and engaging with a community of writers and other creative thinkers, culling new ideas, feeding off the creative energy of others, and hopefully, inspiring them with your own.
So keep calm and tweet on everyone! For now: linguistic apocalypse averted.
Images: gipy.com (15)