Actress Calls Out LAPD Cops on Her Racist Arrest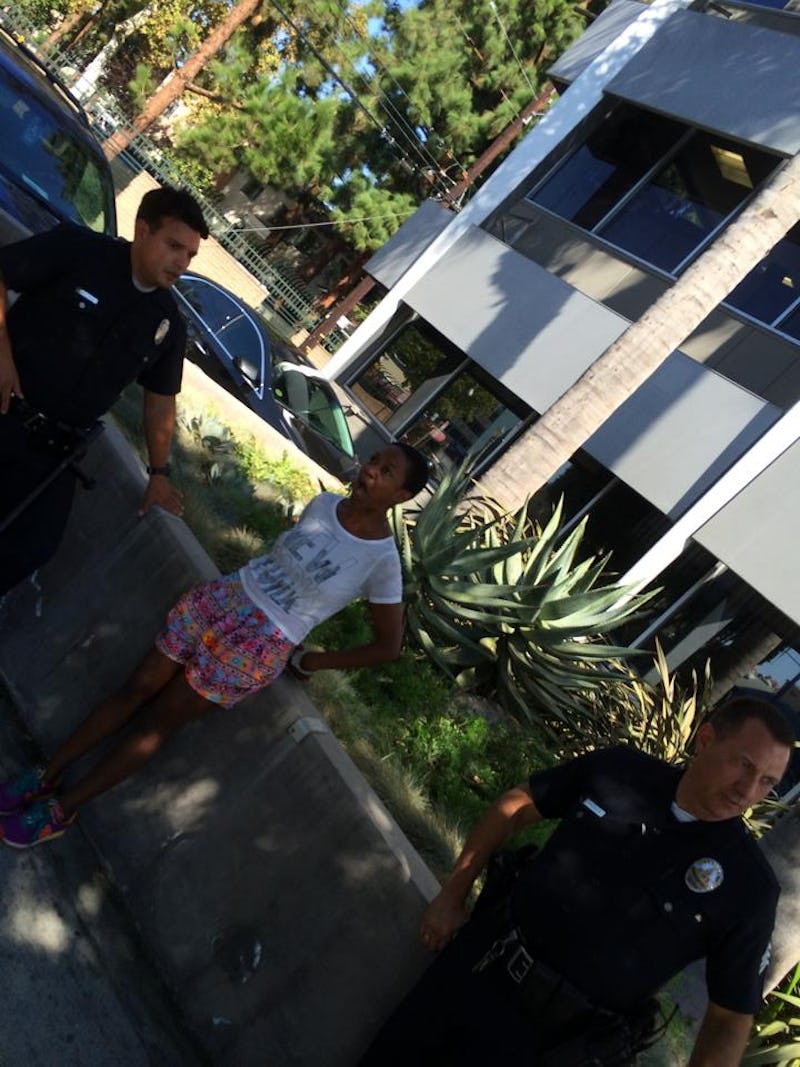 In news that shouldn't happen but sadly is happening, Django Unchained actress Daniele Watts and her boyfriend, Brian James Lucas, had an unfortunate run in with the LAPD this weekend, according to TMZ. The Django Unchained and Weeds actress and Lucas — a celebrity chef under the name Chef Be*Live — claim that they were victims of racism and police brutality after, according to Lucas, a nearby resident called the cops after seeing them making out in a parked car.
Watts believes the incident occurred because she was showing affection to a white man (Lucas). According to reports, Watts had just left a meeting with a director at CBS studios, when the cops were called on her and her boyfriend. Lucas told TMZ that LAPD cops treated him and Watts suspiciously, believing that the cops thought they saw "a tatted rocker white boy and a hot bootie–shorted black girl and thought we were HO & a trick."
Unfortunately, it didn't stop there. Cops then asked to see identification for both Lucas and Watts, when Watts refused to comply, thinking she had done nothing wrong. According to her Facebook, where she retells the story in its entirety, Watts was on the phone with her father when the cops approached her, and she walked away from the cops to continue her conversation, knowing she didn't do anything to warrant their questioning.
Lucas told TMZ that Watts walked away from the scene, "only to be confronted by cops a short distance later, cuffed, thrown in the back of a patrol car and taken back" to where the cops initially approached the couple. Watts claims police brutality because the handcuffs that the cops put on her were so tight, they caused her wrists to bleed. Lucas shared the photo on his Facebook page, along with a recount of the incident.
The couple plans to seek legal action.
Images: ChefBeLive/Facebook (2)