Will These Tinder Photos Get You Laid?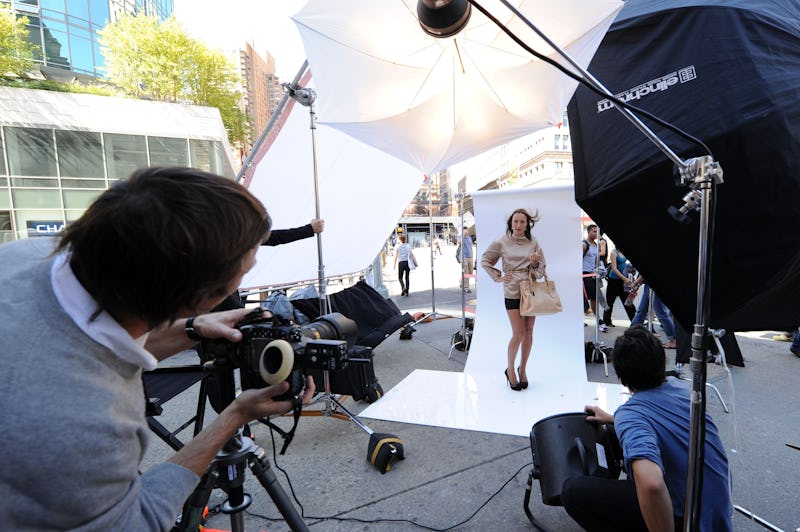 Bryan Bedder/Getty Images Entertainment/Getty Images
It's well-known that some photos make better online dating profile pictures than others — but would you be willing to shell out your hard-earned cash for a picture that claims it'll get you laid? If you answered "yes," good news: Brooklyn-based photographer Max Schwartz's Tinder Headshots service promises to take you a dynamite profile shot and more successful matches — for a price, of course. There are neither free lunches nor free profile pics in this world, after all,
EliteDaily recently found an ad Schwartz had placed on Craigslist (which, alas, has since expired) and decided to check the service out. A professional photographer, Schwartz got the idea for Tinder Headshots after a photo he snapped of a colleague ended up getting a whole lot of positive attention on social media. Right now, Schwartz is keeping the focus solely on Tinder — which isn't to say that you couldn't use the photos on, say, OKCupid, PlentyofFish, or any other online dating site or app… but the goal is to help customers specifically get more swipe-rights, so adjust your expectations accordingly. $75 will get you one professionally shot and retouched photo, while $150 will get you three. They're not exactly cheap, but hey, if you've got the money to burn, it's an option.
Here's how EliteDaily correspondent Joe Santagato's session with Schwartz went:
Tinder Headshots isn't as pricey as, say, actor headshots (which typically run between $250 and $500 for a decent packaged deal) — but is an online dating profile really worth the expense? Maybe it is and maybe it isn't; it probably depends on how invested you are in online dating, what tax bracket you fall under, and any number of other factors. The larger issue, though, is what services like this say about the state of online dating. As I've written many times in the past, I'm all for online dating — but when you start hiring professionals to take your photos, write your profile, and even craft your correspondences, I can't help but wonder this: At what point does it cease to be a meeting of two potential partners, instead becoming a conversation between a bunch of marketers shilling people as commodities? I think it's something considering, but maybe that's just me.
If you're interested in checking out Tinder Headshots, you can visit them on the web to set up an appointment. If, however, you would rather keep your profile pic as a DIY affair, there are loads of how-tos out there, so get Googling. LifeHacker's roundup of eight types of effective profile pictures is a good place to start; so is The Week's list of pointers, which is drawn from a number of psychological studies. Happy dating!