If Instagram Filters Had Honest Names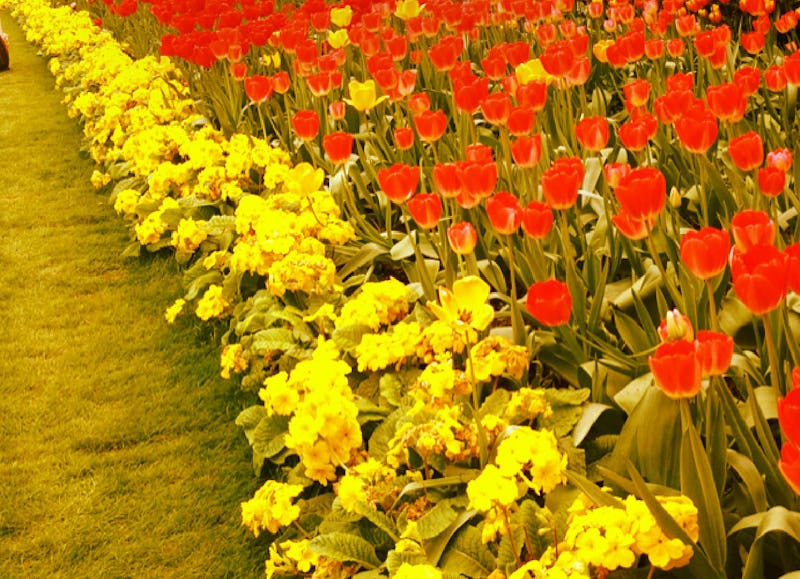 Oh, Instagram. Thanks for enhancing my selfie to make it look a little bit better when it was taken in really crappy lighting. Shout out for making that photo of the Eiffel Tower I took during a trip to Paris look a bit more professional. And all those brunches and Starbucks cups? Seriously, you've been a pal.
And who doesn't love Instagram? I know some of my photography-obsessed friends might actually kill me for saying this, but it really allows anyone to become a photographer just by clicking their iPhone and adding a pretty filter. Of course, if you're anything like me, you'll have to take a photo at least 10 times in order to get it perfect. Because it'd be a crime to Insta your PSL without showing off your new Essie shade from just the right angle...
Sure — we all have our go-to filters. Want to make colors appear way brighter than they actually are? Lo-Fi. Add a touch of vintage? Nashville has your back! And don't even get me started on the adjustment and brightness features.
But what if Instagam filters actually had real, honest names? If every basic bitch who uses Instagram would actually admit why she uses a filter, this is what they would be called. #blessed
Normal
Amaro
Mayfair
Rise
Hudson
Valencia
X-Pro II
Sierra
Willow
Lo-Fi
Earlybird
Sutro
Toaster
Brannan
Inkwell
Walden
HeFe
Nashville
1977
Kelvin
Images: Tess Yocom; Getty Images; Designed By Caroline Wurtzel