Tinder As... Job Hunting Tool?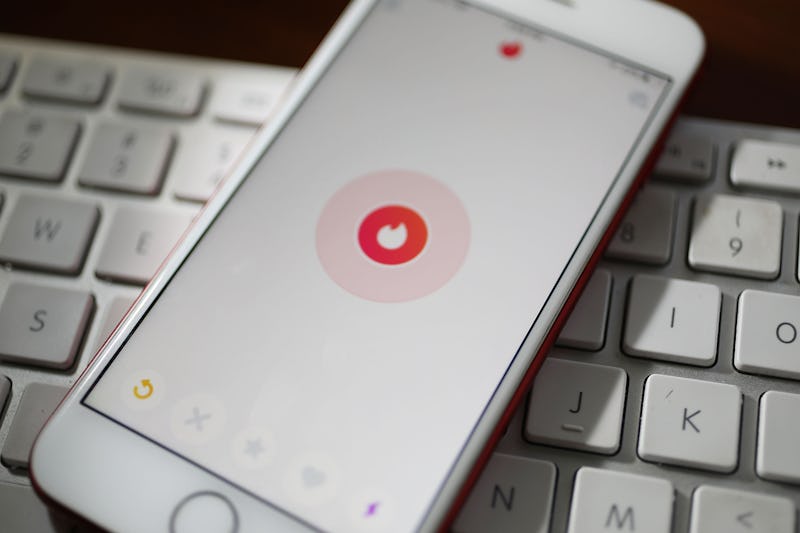 Joe Raedle/Getty Images News/Getty Images
I think we can all agree that the dude who put his bank statement on his Tinder profile is obnoxious. But the dude who put his resume on his Tinder profile? He might be onto something. Not on the dating front, necessarily — but in an employment market where it's increasingly difficult to get yourself noticed, using Tinder as a job searching tool is just a tiny bit ingenious.
According to the Daily Dot, 21-year-old James Shamsi is a recent graduate of King's College London. When he moved to L.A. post-graduation, he realized very quickly that pretty much the only way to get a job is by having the right connections. So, as he put it, "What better way to put myself out there and start making contacts than using Tinder?" He elaborated to the Daily Dot in an email:
"I chose Tinder specifically for one main reason—I'm a broke student. It cost me nothing to do it, and yet it will be seen by thousands every day, as opposed to networking on LinkedIn which is a long and arduous process with a poor reply rate, and is ludicrously expensive to advertise on."
He's hoping that putting his CV on Tinder will showcase both his creativity and his social media skills; the end goal is either to land an account management position at an advertising firm or to work as a brand builder for Google. For the curious, here's what his profile looks like:
I think Don Draper would approve.
Not only that, but it's working, too. Shamsi says that his website's traffic has shot way up since he started his Tinder-based job hunt; he's also had some offers from LA-based startups roll in. Oh, and he landed an actual date, too. Not going to lie — if I were both dating and the Tinder type, I'd probably swipe right.
Every so often, we hear of people harnessing the power of Tinder for unusual purposes (remember Swipe for Swipes, which helped connect hungry students at American University with people with available dining hall swipes?). I think the trend is kind of amazing; as such, I hope it continues. How about giving one of these options a shot?
1. Finding Lost Pets
What nobler cause is there for swiping right than helping reunite distraught pet owners and their furry little friends?
2. Roommate Hunting
Vetting potential roommates is more similar to going on first dates than I think most of us would like to admit.
3. Finding Places to Watch Your Favorite TV Shows
I don't know about you, but my Facebook feed is pretty much always full of people without cable looking for a place to watch Game of Thrones, Boardwalk Empire, Doctor Who, and all sorts of other television shows. Tinder seems like a terrific way to solve the problem.
4. Selling Stuff You Don't Need Anymore
I realize there a lot of apps (and, y'know, Craigslist) already geared towards helping people get rid of things they no longer want or need; but hey, if you can get a cheap, bedbug-free couch via Tinder, more power to you.
5. Book Swapping
Obviously this will only work for actual books, not e-Readers — but does anyone else kind of love the idea of swapping books you just finished with other people for new and exciting reads?
Images: Imgur; Wiffle Gif; Rebloggy (2); Giphy (2)