How Twitter Solved A Philly Hate Crime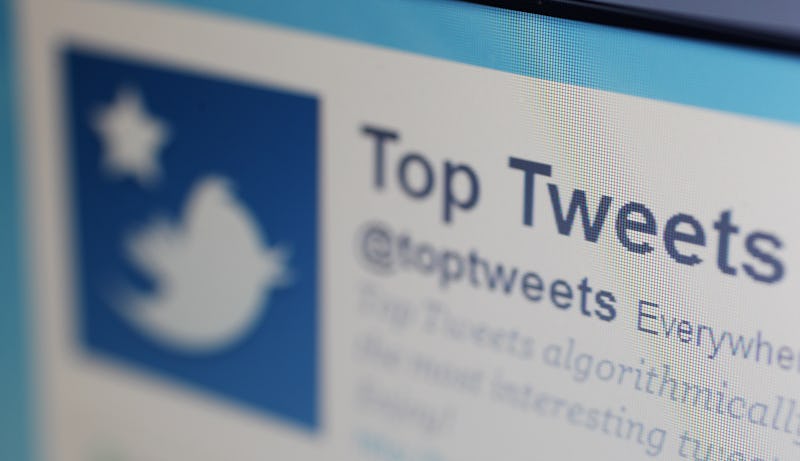 Oli Scarff/Getty Images News/Getty Images
In the age of cyberbullying, endless selfies, and Tinder creeps, it's refreshing to see someone actually using social media for the greater good. An anonymous Twitter user helped solve a Philadelphia hate crime, solely by using online networks. After two gay men were verbally and physically attacked, user @FanSince09 tracked the suspects down using Twitter and Facebook and handed over his findings to law enforcement. We think this guy might have found his calling.
Last Thursday, a gay couple in their late twenties were walking down the street in Philadelphia's affluent Rittenhouse neighborhood around 10:45 p.m. when a group of about a dozen "well-dressed" twentysomethings started hurling homophobic slurs at them. The verbal assault turned physical as the group started punching and kicking the couple, sending both men to the hospital and leaving one of them with a broken eye socket and wired jaw.
On Tuesday, Philadelphia police posted security footage of the group walking through downtown on YouTube. And that's when @FanSince09 stepped in and took over the case. After another Twitter user posted a photo of what looked like the group at a restaurant that matched footage from the security video, the amateur sleuth put together the pieces in just hours.
Step 1: Find Out the Name of the Restaurant
After user @GreggyBennett posted the picture of the group, @FanSince09 retweeted the photo and asked the Twitterverse if anyone recognized the restaurant and knew the name of it. He received a flood of responses informing him that it was an Italian restaurant in Center City called La Viola.
Step 2: Find Out Who Was at the Restaurant
Now that @FanSince09 had the name of the establishment, it was all downhill. He then took to a second social network, Facebook, and used its Graph Search feature to see who had checked in at La Viola the night of the attack. He compared their Facebook pictures to the faces in the group shot and was able to successfully match them.
He found that some of these people even used gay slurs on their profiles, which only made his detective work easier.
Step 3: Turn Findings Over to Police
@FanSince09 then turned over his data to the Philadelphia Police Department, whose detective Joseph Murray took to his own Twitter to publicly recognize the rookie.
But he made it clear that law enforcement was still investigating into the matter and that no arrests had been made.
Step 4: Become Hero
With his sleuthing skills, @FanSince09 set an example for how social media should be used — and can be used. It's a reminder that with all the available technology today, we can all do our parts to keep our cities safe.
So what do you say, @FanSince09? Thinking of a career change?