8 Best Ways To Revive Limp, Oily Hair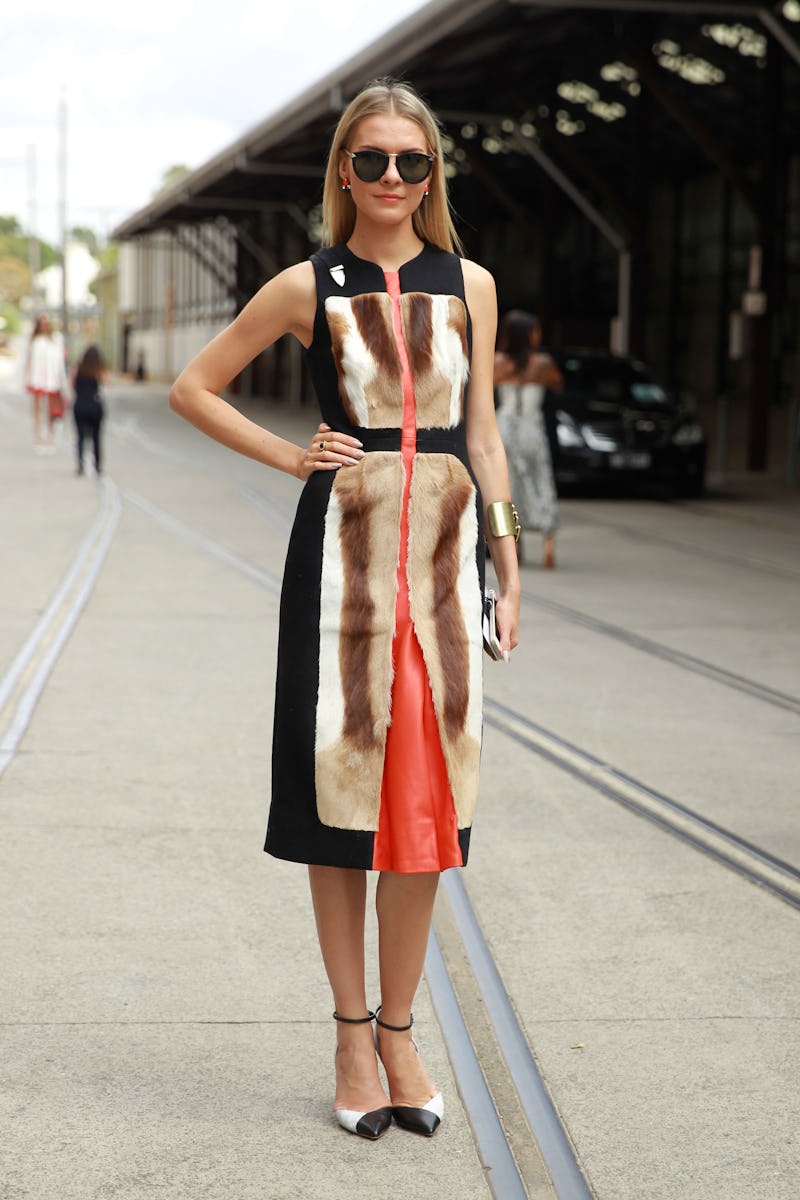 Caroline McCredie/Getty Images Entertainment/Getty Images
Even if you're one of the lucky souls who can go a week without washing, there comes a time when you need to rock amazing hair, but it's just not happening.
Oily, flat, gross hair strikes! Generally, this happens mostly to the fine-haired folks, so here are eight ways you can beat this ever-occurring problem — even when you've only got minutes to spare.
Skipping conditioner is one of the biggest myths for fine hair, says NYC hairstylist Johnny Lavoy. "Treatments are critical for healthy hair, but the mistake is made when the wrong type is used."
He notes that fine hair types should stay away from heavy moisturizing conditioners and choose one with protein.
Ojon Volume Advance Animated Volumizing Cream, $36, Walmart
Lavoy also suggests deploying a root-lifting product when hair gravity starts to set in. "Sprays are great for lifting your hair off your scalp because the application is really easy."
Living Proof Full Root Lift, $22, Amazon
Give it a 3 p.m. Refresh
Hairstylist Amber Dawn rates Schwarzkopf Professional Osis+ Refresh Dust Dry Shampoo as the key to the mid-afternoon re-jig. "Spray in short bursts into oily areas and work in with your fingertips," she says. "It's great in the crown areas where the growth pattern opens up due to oily hair."
Schwarzkopf Professional Osis And Refresh Dust Dry Shampoo, $26, Amazon
The Fine Hair Godsend: Mousse
"Mousse is great for fine hair because it is formulated with air, so that cloud of foam is weightless and the worry of midday flatness is virtually gone," Lavoy says.
Refine Your Drying Technique
Lavoy says drying your hair upside down is the best way to encourage volume. "Or, fake this by using a round brush and over-directing the hair as you dry it," he says. For that mid-afternoon slump, try spritzing your hair with water lightly, and then re-drying using these techniques.
Refresh Your Fringe
With oily hair, even a quick bangs rinse can make all the difference when getting through the day with oily hair. "Just wash your fringe in the skink," Dawn says. "I sometimes even go so far as to take the hair along your part line and give it a quick rinse too. This can make a three-day look last a week."
Invest in a Texture Iron
It's a hairstylist's best kept secret: "A texture iron is a hybrid of a flat iron and crimping iron," Lavoy says. "Use the tool on the under layers of your hair to give amazing lift by clamping just at the roots.
Try a powder dust to soak up the extra oil and give limp lengths a lift. "This is a great tool for texture and control," Dawn says. "Sprinkle a little onto the palm of one hand and with the use of your other fingertips, pick up just a bit and rub it in to the areas that need lift or texture."
Schwarzkopf Professional Osis+ Session Label Dust It Flex, $16, Amazon