& Other Stories Finally Has a US Launch Date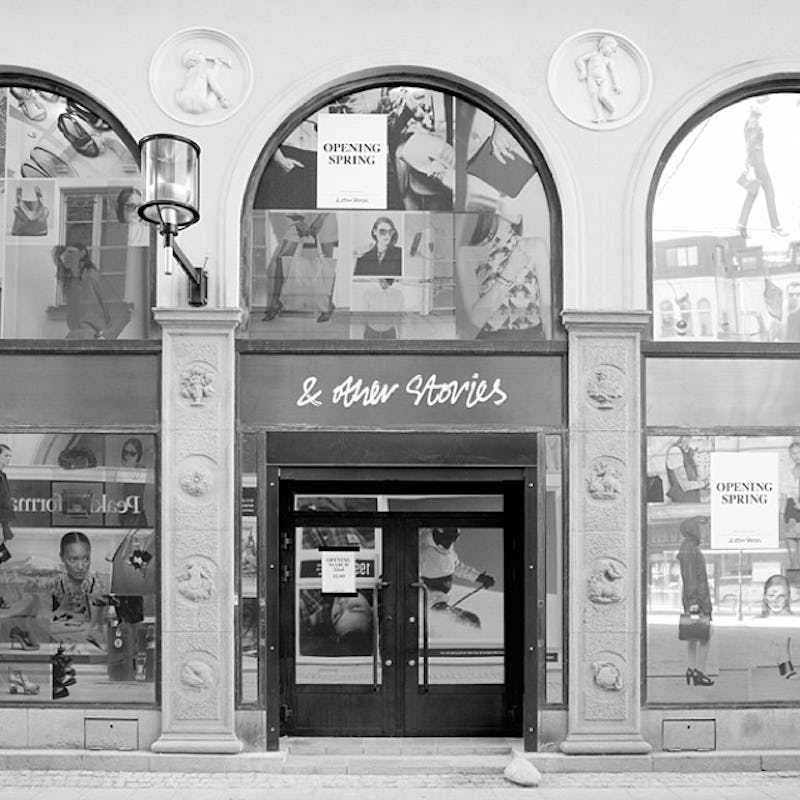 Excellent news to kick off your Thursday: UK-based retailer & Other Stories will open its first U.S. store on October 17th. That's only one month away! You have my permission to visit the website and start planning that wardrobe upgrade, ASAP (in fact, we'll get to that in a minute).
I first caught wind of the H&M-owned store coming to the U.S. back in March, but the launch date was still unknown and I was forced to temper our excitement. It could have been years! Okay, so I knew it would be sometime in Fall 2014. But now we have proof — & Other Stories is within reach for American shoppers. The first store will naturally be in SoHo NYC, at 575 Broadway. You'll be able to hit both Topshop and & Other Stories in one fell swoop, to the certain dismay of your wallet.
If you're not thrilled by this information, well, you should be. & Other Stories is like H&M's cool older sister. Most of the wares have a more polished, expensive feel, which the brand somehow manages to achieve without sacrificing affordability. Fast fashion that doesn't seem like fast fashion? Sign me up!
In case you're still not convinced, here are 15 reasons for you to mark October 17th on your calendar.
1. Zebra Dress
Who doesn't go wild over an offbeat animal print like this one?
2. Jacquard Midi
This patterned midi skirt is a definite must-have for fall.
3. Colorblocked Blazer
This. Blazer. Is. So. Damn. Cool.
4. Black Lingerie
The sheer panels on this bra and panty set add a whole lot of sex appeal.
5. Chunky Knit
A soft grey sweater gives the impression of being oversized without adding real bulk.
6. Transparent Cuff
This geometric cuff made of clear plastic is playful and high fashion at once.
7. Tarot Card Print
A vintage tarot card print makes a plain collared blouse feel edgy.
8. Ribcage Ring
This ribcage style ring is simple but totally bold.
9. Kaleidoscope Print Dress
Oh look, I found your new favorite going out dress. You're welcome.
10. Suede Ankle Boots
Gold detailing adds a space age flair to suede boots.
11. Metallic Bag
A high-wattage metallic shoulder bag is the only thing you need to inject life into your chilly-weather wardrobe.
12. Striped Trousers
A racing stripe is the perfect addition to a cropped black trouser.
13. Draped Dress
This stunning silk dress looks soooo high end.
14. Tan Jacket
This prim and proper wool jacket will give a polished finish to any outfit.
15. Leather scrunchie
The hair accessory of choice for a punk-ified Heather Chandler.
Images: andotherstories/Instagram, & Other Stories (15)