'Fashion Police' Will Reportedly Continue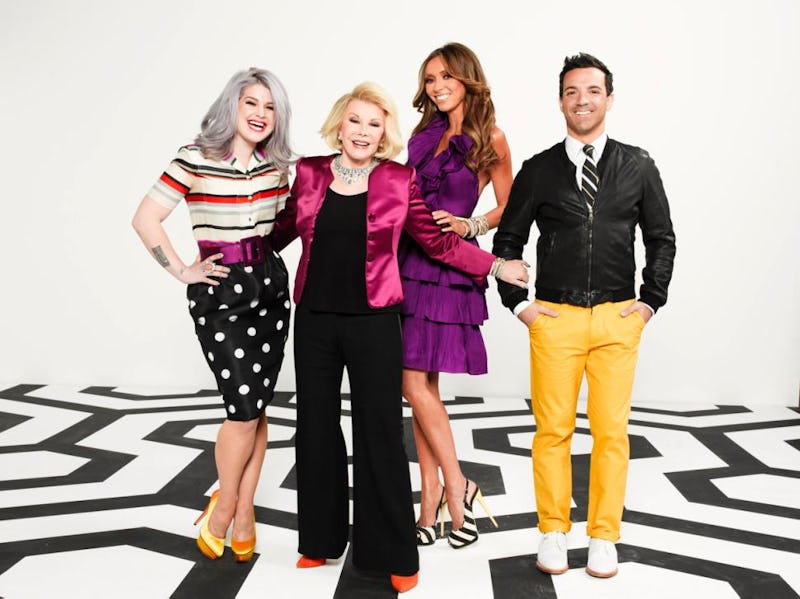 It's official: According to a statement released by the E! network, Fashion Police will continue its run on the network without host and pop culture legend Joan Rivers. This decision comes just over two weeks after the shocking and untimely death of Rivers, due to complications after a routine throat surgery. It was previously unclear whether or not the show would continue, with the rest of the cast and insiders commenting that they didn't know whether or not the show had a future without Rivers.
"A part of me is like Joan would want [her daughter] Melissa and us and the team to go on and I know she would," Giuliana Rancic commented to ABC News just today about the series, "but it's just a matter of can there be a show without Joan?"
The news of the show's continuation was released by E!, with a statement reading:
"We are deeply saddened by the loss of Joan Rivers and, for the last two weeks, have turned our attention to honoring her memory on all of our platforms. We have also thought long and hard about what Joan would have wanted as it pertains to the future of Fashion Police. We decided, with Melissa Rivers' blessing, that Joan would have wanted the franchise to continue. Fashion Police will return in 2015 commencing with Golden Globes coverage on Monday, January 12. No further details will be announced at this time.
Rivers tragically passed away earlier this month at the age of 81.
Image: E!