Leo & The Hulk Take on the People's Climate March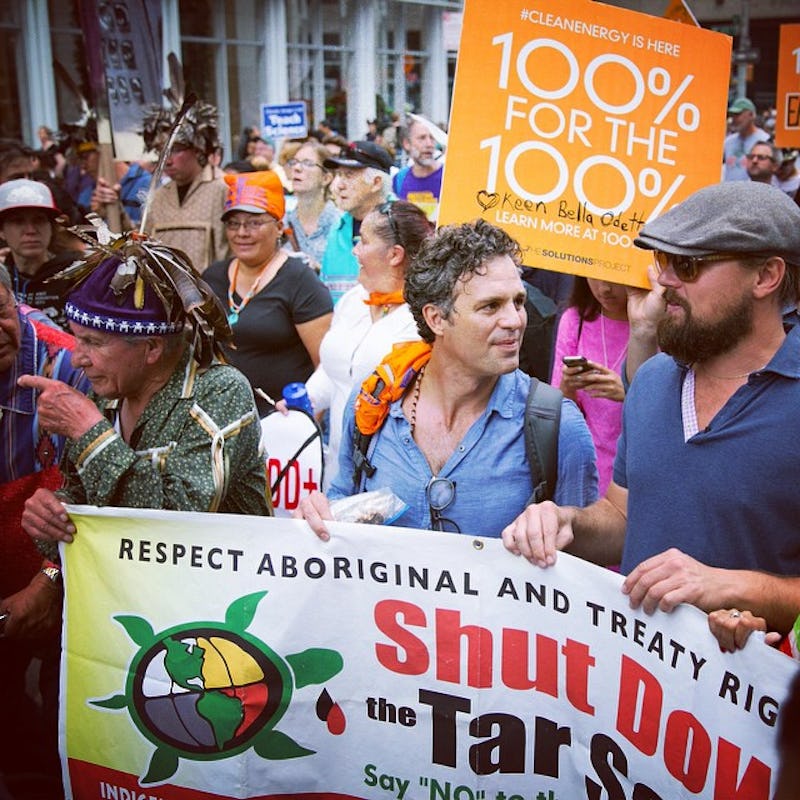 Mark Ruffalo is really taking this whole being a superhero thing to heart. The Incredible Hulk himself has set out to try and do good once more, except this time, he isn't so green and cumbersome (we hope). Gawker reports that he's got some friendly famous faces to help him in his quest for change Leonardo DiCaprio, Edward Norton (coincidentally also the Incredible Hulk), Sting, and Evangeline Lilly all took part in New York City's People's Climate March. They weren't just bystanders, though. The actors were quite literally right in the middle of all the action, holding signs and talking about why it mattered to them.
You might be more surprised that the celebrities were in the thick of it when you consider The Hollywood Reporter lists that this protest is, "billed as the largest such protest in five years." Apparently, even though these stars are usually low key, they didn't care about showing face when it came to something that they felt so impassioned about. Though, by the looks of things, those surrounding them were just as ardent about the cause as they were.
Check out some of the candid snaps that were taken of NYC's People's Climate March below:
Images: lizpee/Instagram