Jeremy Roloff Ties The Knot With Audrey Botti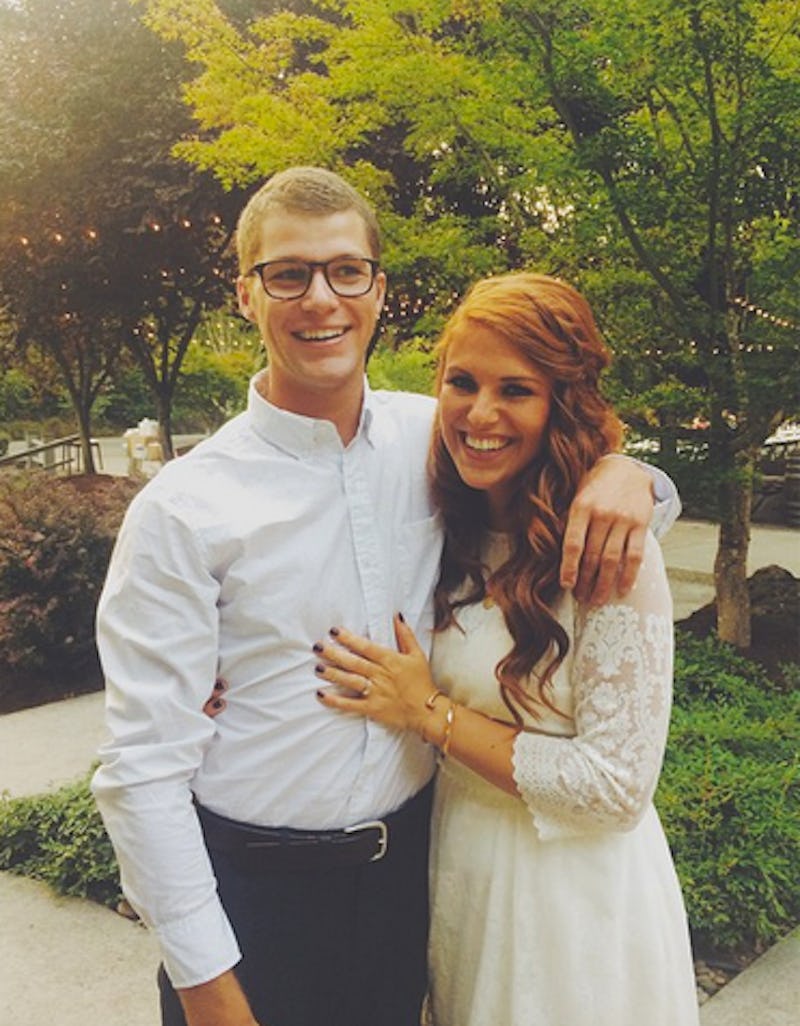 Every time I tune in to TLC to take in my weekly dose of wedding-related television shows, I'm always scarred by the reminder that Matt and Amy Roloff of Little People, Big World are still separated thanks to the depressing commercials promoting the show's return, which aired earlier this month. Having watched the show all the time when the kids were still going through their teen years, it made me pretty sad to see what the family was going through. So with all the heartbreak and obvious tension, it was nice to finally see some joy take place for the family after their son Jeremy Roloff married Audrey Mirabella Botti on Saturday.
As most major Roloff events, the wedding took place during the afternoon at Roloff Farms in Hillsboro, Oregon, where the couple had a typical farm wedding where it was advised that guests "wear shoes capable to walk on gravel, grass and dirt," according to their wedding website. The couple also said to "Bring a coat for a potential wind chill, and maybe an umbrella because Oregon is an awesome state and does what it wants."
At the wedding, Zach, Jeremy's twin brother, acted as the best man while Botti's sister Margo was the maid of honor. All of the bridesmaids wore flower crowns while Jeremy wore a Proper Suit and Botti wore a Lauren Graebner wedding gown, according to E! News. Basically, it sounds like the perfect rustic, boho, vintage, outdoors wedding all of us have dreamed of.
And though the wedding celebrations eventually had to come to an end as all of them do, it won't be long until the Roloff family can once again dress up and have some fun again when Zach gets married to fiancée Tori Patton in the near future.
So many wedding bells! The excitement is overwhelming. After seeing the Roloff kids grow up before my eyes (on television that is), it's nice to see them reach this exciting point in their lives.
Image: aujb/Instagram (2)