Did 'Gotham' Win in the Ratings?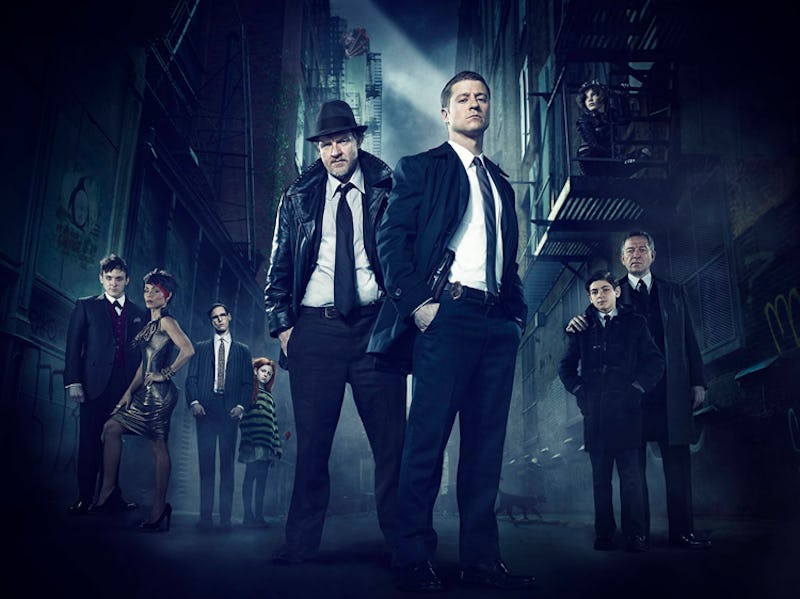 Great news for Fox's new Batman-inspired series Gotham, which premiered last night on the network with Benjamin McKenzie and Donal Logue headlining: According to EW, Gotham 's premiere ratings were fairly strong considering the tough competition from other networks that it was up against, and its prime 8 pm Monday night timeslot.
The series, which focuses on McKenzie's character Det. James Gordon, as he focuses on solving the murder of a young future Batman/Bruce Wayne's parents in the sordid, crime-ridden landscape of Gotham city (where, unfortunately, no one tells him, "welcome to the Gotham, bitch!"), earned an impressive 8 million viewers during its first airing, which translates to about a 3.2 rating.
Though that's not huge as far as ratings go, the it was just the first episode, and the premiere was up against CBS' The Big Bang Theory return — which, unsurprisingly, is still pulling in audiences in the 17.9 million range even now, eight seasons in. That show is basically unbeatable, so the fact that Gotham managed to hold its own against it shows that all the promo Fox did for the series before the premiere paid off. (Also, it is worth noting that The Big Bang Theory's premiere ratings were slightly down from last year, so perhaps people were really tuning into Gotham instead?)
As for whether or not Gotham will continue this trend of impressive ratings still remains for be seen, but for now, Fox probably isn't disappointed with these numbers. Gotham may be here to stay.
Image: Fox, captinrogers/Tumblr