Kimye's Pastor Is Now a Reality Star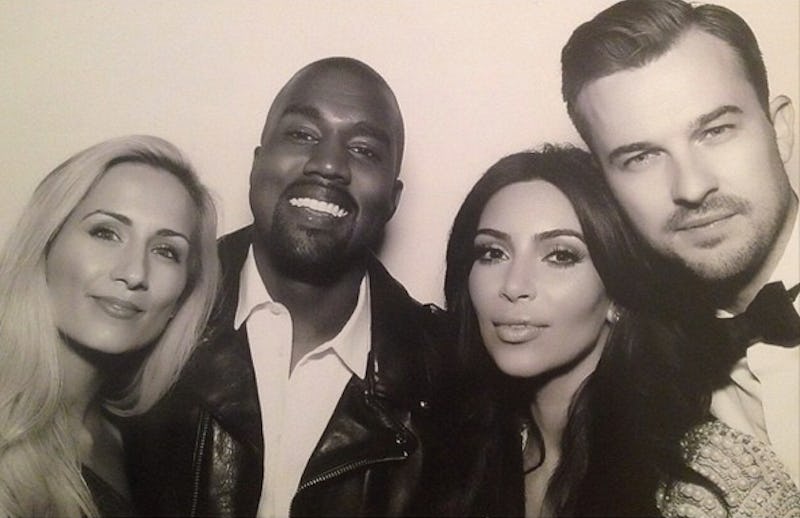 It's been months since the Kim Kardashian and Kanye West wedding extravaganza, though it lives on forever in Keeping Up with the Kardashians reruns and in #TBT pics on Kim K's Instagram. And as if that wasn't enough, now one of the key players in the wedding is getting his own show. Kimye's super fine pastor Rich Wilkerson Jr. is getting his own reality show on Oxygen. Yeah, apparently I wasn't the only one struck by the foxy man at the altar — sorry, Kanye, but he might've stolen your thunder. So far, all we know is that the series is currently called The Wilkersons and will follow Wilkerson and his wife, DawnCheré, on what E! calls "their modern approach to preaching." It'll be produced by E! network's Giuliana Rancic and Jason Kennedy. Kennedy has called the project a dream, saying that the pastor and his wife are some of the most fascinating people he's ever been around.
Sounds promising. It has all the elements of good TV: an attractive couple, a modern element to a traditional profession, the name Kim Kardashian attached. I know I'll be watching, because have you seen that man? He sort of looks like Leonardo DiCaprio. Here are eight facts to know about Wilkerson, so you can get pumped for this upcoming show.
He's Married
Sometimes married hijinks are the best sorts of hijinks in reality TV, and Wilkerson has a beautiful wife and fellow preacher DawnCheré to be his costar.
He's From Miami
Pastor Wilkerson is an associate pastor at the non-denominational Trinity Church in Miami. Yeah, like Will Smith said, it's the place where you come to let go, Miami the base and the sunset glow. Please tell me that that will be the theme song.
He's a Youth Pastor
You can tell because according to his Instagram post, he has the same haircut as Phil from Rugrats. Also he made a Rugrats reference. He's so friggin' cool. He leads the 1,500-member young adult ministry called The Rendezvous, otherwise known as #Vous in his Instagram posts.
He Hates sleeping
See? It means more things to film then for the reality show.
He's Long Time Friends with Kim & Kanye
Oh? This is just a photo of him and his wife with Kanye. NBD. They can meet up like this because the Wests were part of Wilkerson's church for two years before asking him to preside over their wedding. They always try to go when they're in town.
His Family's Full of Pastors
His grandfather and his great uncle worked with Mother Teresa in Calcutta. His dad is the senior pastor at his church. They're a family on a mission.
His Pop Culture References Are on Point
Going through his Instagram, there is a photo of him cosplaying Leonardo DiCaprio as Jay Gatsby, and some promotional images for The Rendezvous including this Beyoncé nod.
He Looks Like Leo
You see it right?
It doesn't matter. You'll have a whole reality series to see him in action to determine just how uncanny it is.
Images: Rich Wilkerson Jr./Instagram (6)