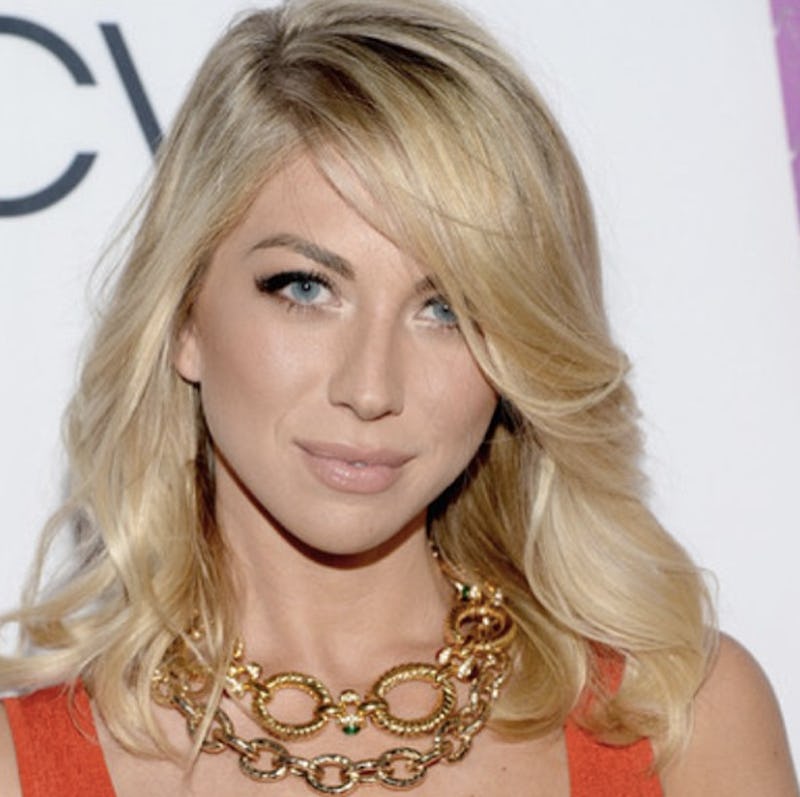 There's no denying that Stassi Schroeder of Vanderpump Rules is... amusing. She may not be everyone's cup of tea, what with her whining and cursing and general self-absorption, but she's certainly amusing. And funny. I chuckled many a time at Stassi's inappropriate one-liners during her interviews on Vanderpump. And, apparently, other people did, too, because the girl just landed herself a spinoff on MTV. It's a spinoff of a spinoff! Stassi will be hosting a prank show on the network, tentatively titled Vanderpump Rules Superfan. A press release says, "Vanderpump Rules star Stassi Schroeder will work with you, going to any length to prank your superfan girlfriend, friend, or relative in sneaky and outrageous way!" Reportedly, producers are "looking for a loyal Vanderpump Rules viewer, who happens to be obsessed with Stassi Schroeder, and lives in Southern California." Talk about working with specific parameters. The show will take place at SUR restaurant (duh), and was, in part, Lisa Vanderpump's idea (double duh).
There are some incredibly awful and insane reality shows out there these days (looking at you, People's Couch), so the fact that Stassi, a random waitress with lots of boy drama, has her own show isn't too cringe-worthy or shocking. (And like I said, she's certainly entertaining to watch.) But I kind of doubt the show is going to go off like gangbusters. For one, how many prank shows can MTV possibly produce? And two, clearly there is a glaring mistake with the casting: the real host should have been Giggy.
No, in all seriousness, I think Stassi will generally make a pretty good show host, but I just don't think her fan base, or Vanderpump Rules', is that big to garner a big audience. And, let's be honest, the best parts of Stassi were when she was ripping Jax a new one.
Images: Stassi Schroeder/Instagram; Buzzfeed