When Is 'Outlander's Midseason Premiere?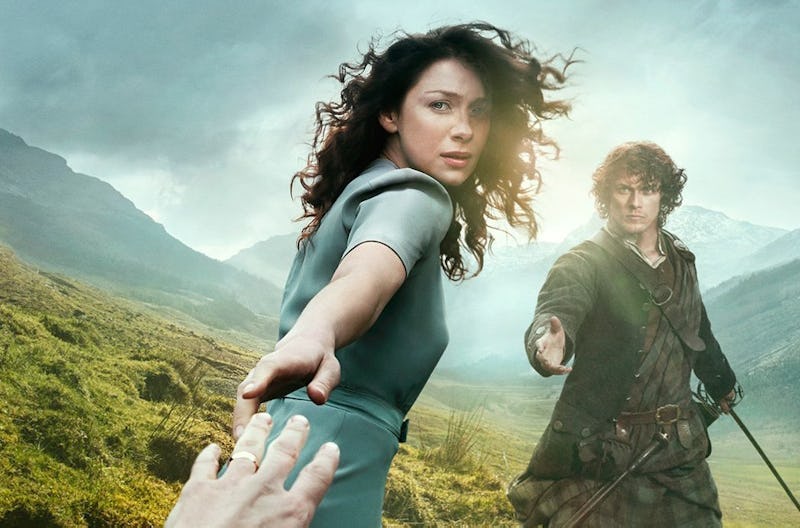 If you're an Outlander fan (which should be most people because, let's be real, this show is awesome) attempting to patiently await the midseason premiere of the series after tomorrow's midseason finale, I have some pretty bad news: That patient waiting is gonna take a long time. Unfortunately, the midseason premiere of Outlander will premiere on Starz on April 4, which is over 6 months away, which is 2015. Half a year. I haven't felt this sort of impatience since the midseason break that Breaking Bad took during its final season, and waiting for that was akin to torture.
Starz has their reasons for allowing time for a build-up between now and the next episode, though: the seventh episode managed to pull in 3.8 million viewers during its first live airing, which was a 19% increase in viewership since the last episode, and a 38% increase since the series premiere. With the midseason finale airing tomorrow night, numbers are expected to be even higher if this trend continues.
Still, though — yes, the wait is going to suck. At least we all have the knowledge that the series has already been renewed for season 2, though, right? I mean, it's scant consolation without any new episodes to look forward to for so long, but hey, it's something...
Image: Starz