A Great Reminder To Check Your Breasts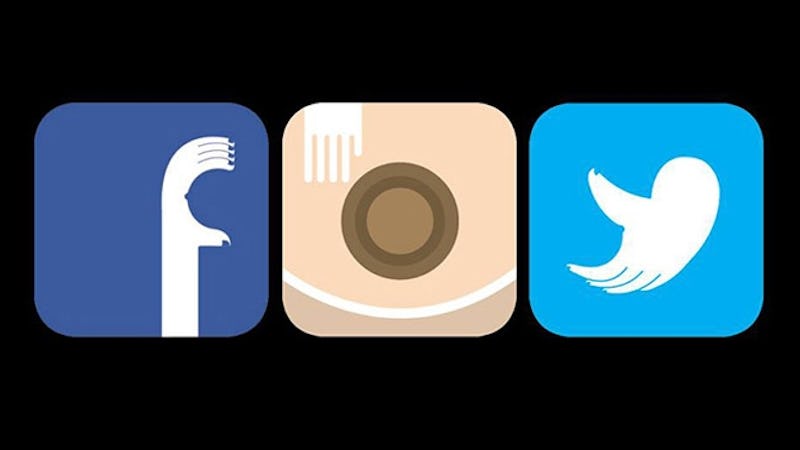 If you are reading this article, chances are you have breasts or care about someone who does. Just in time for Breast Cancer Awareness month, Singapore's Breast Cancer Foundation and DDB Singapore teamed up to create a clever and eye-catching new series of breast cancer awareness ads. The newly released ads play talk about checking social media feeds to remind women to check their breasts.
The ads use the slogan "If only you check your breasts as often," and feature popular social media logos reimagined as a hand checking a breast. It's a really smart way to make women reflect on the small things they could be doing to improve on their health — after all, if we have time to check our Instagrams 10 times a day, then we surely have a minute to check for lumps, a much more important task.
The Breast Cancer Foundation is also appealing to Facebook, Twitter, and Instagram via cause.com to change their logos to these updated versions for the month of October. Though I can't imagine that any of these social media giants will agree (think of the outrage it would induce amongst conservatives), it would be an awesome way to raise awareness and maybe even save some lives.
Women are encouraged to check their breasts for lumps at least once a month. According to John Hopkins Medical Center, at least 40 percent of diagnosed cases of breast cancer were detected because of a woman's self-examination. For instructions on how to perform a proper self-exam, click here.