Order A Burger And Get A.... Cock Ring?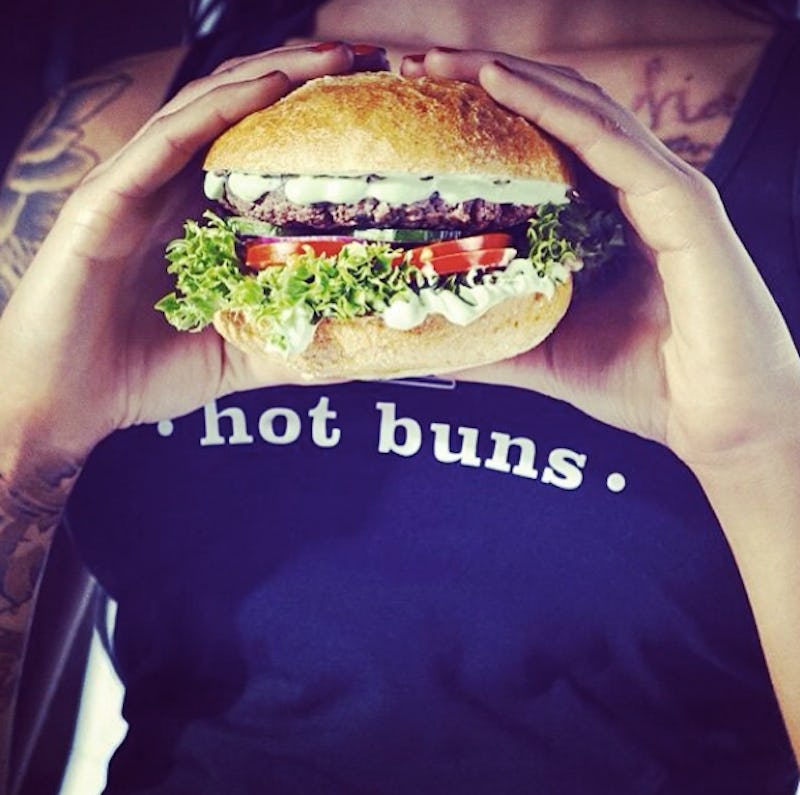 One burger joint is taking the term "happy meal" to the next level. Hot Buns Denmark is unveiling a new menu this week, which will offer sex toys alongside gastropub fare.
The fast food chain's endeavor will include whips, cock rings, vibrators and the officially licensed Fifty Shades of Grey toys. It is going to be part of their new "Hot Buns After Dark" and will only be offered during the evening hours. In an effort to promote the new menu options, the first 10 women who order at the inaugural "Hot Buns After Dark" this Thursday will receive free vibrators, and the first 10 men will receive free cock rings.
This isn't the restaurant's first brush with scandal. When Hot Buns first opened, their Hooter-esque waitresses, who don short-shorts and tank tops for their shifts, caused a minor uproar. Hot Buns remained unfazed and even began a "Boobs of the Day" Instagram contest wherein users are supposed to match a picture of breasts to their waitress owner.
For owner Mathias Kær, adding sex toys was a natural expansion for the brand. He told The Local, "On Friday and Saturday nights there are only two things most people want: sex and food. We're combining them both." Kær also said that "Hot Buns After Dark" will capitalize upon the restaurant's location on Gothersgade, one of Copenhagen's biggest party streets.
Unsurprisingly, this is Denmark's first combination sex toy and hamburger shop. Something tells me that one is more than enough.
Image: Instagram/hotbunsdk