Famous People On 'Gilmore Girls': 11 Suprisingly Familiar Faces Hanging Out In Stars Hollow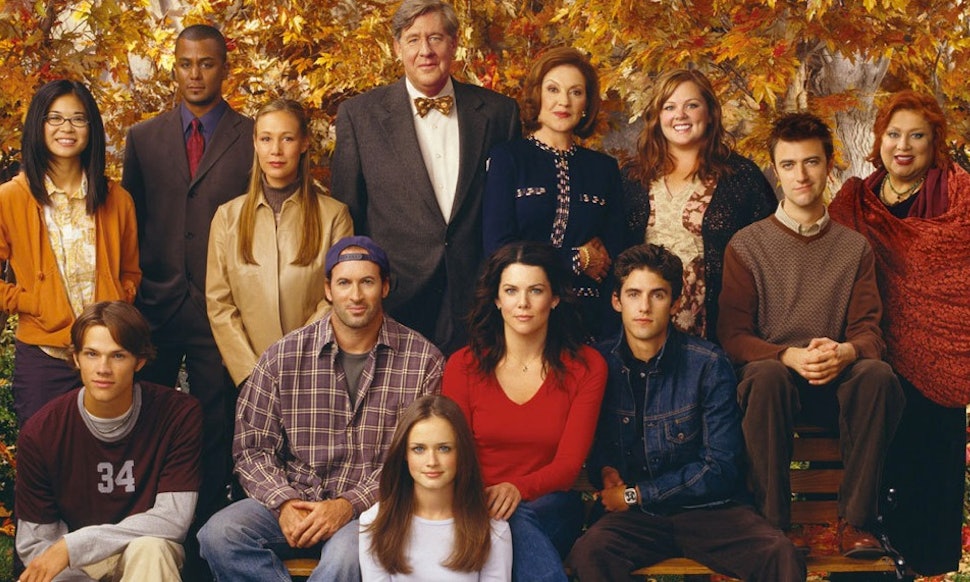 Isn't this always the case? Sometimes the biggest stars have the smallest starts on television. That was the case with Gilmore Girls which featured several famous guest stars, many before they were famous. And because Gilmore Girls isn't just any old show, the series featured some already quite famous celebrities in rather fantastical and hilarious moments.
Of course, Netflix is now streaming all seven seasons of Gilmore Girls which means two things:
1. Netflix is officially a godsend
2. You can re-watch some of your favorite celebrities show up on one of your favorite shows.
Doesn't life just work out so perfectly sometimes?
Image: Warner Bros.
Jon Hamm
Before he was Don Draper, Jon Hamm did a lot of things, including going on a dating show. Hamm played a brief role on Gilmore Girls as Peyton, a guy who has a very flirty exchange with Lorelai and later goes on a date with her. Even in the early 2000s Hamm was charming. Natch.
Image: Warner Bros. (screenshot)
Krysten Ritter
Nick Offerman
Max Greenfield
Jane Lynch
The Glee star quickly showed up on the series as a nurse when Richard was in the hospital for his first heart attack.
Image: Warner Bros. (screenshot)
Seth MacFarlane
Danny Pudi
Mary Lynn Rajskub
Victoria Justice
Justice shared a memorable scene with Melissa McCarthy's Sookie in her cameo appearance in Season 4 of the series. She plays a little girl who clearly doesn't understand that Sookie's cooking is perfect. Cue Sookie's worst inner turmoil.
Image: Warner Bros.
Norman Mailer
The author famously cameoed on Gilmore Girls as himself in an episode titled after him: "Norman Mailer, I'm Pregnant!" He came to the Dragonfly Inn for interviews and would only order iced tea while sitting in the dining room. It drove Sookie crazy until she realized she was feeling off because she was pregnant.
Image: Warner Bros.
Madeleine Albright
The former Secretary of State gamely reenacted a famous scene from the show's first season, only she took on Lorelai's role during a dream sequence in Rory's head. Albright totally nails it.
Image: Warner Bros.